The enticing pink world of Mary Kay's quality range of beauty products has been a familiar sight around the world for half a century.
Mary Kay has become a trademark sign for many women who want to look beautiful but more importantly are looking for a business opportunity that offers flexible hours, the chance to work from home, and promises to become a part of an empowering network of like-minded women.
Our review will cover the steps to become an Independent Business Consultant (IBC) for Mary Kay, and answers the question if you can make money selling Mary Kay's products. It will cover most things you need to know before joining MK as an IBC.
Chances are that you are reading this post because you are looking for different ways to make money, or you have been out of work for a while because you have been raising a family.
Maybe you just want to top up your income with a little bit extra money.
My Mary Kay review will show you if joining MK as a consultant is the right business opportunity for you.
At the end of my post, I will show you a way how you can generate more sales and leads to building a team without even talking to anyone.
Let's get started.
---
Most people fail in network marketing because they don't know how to get more leads to build a team and how to increase their network to get more sales.

It's time to stop annoying your friends, family, and workmates.
---
Can You Make Money Selling Mary Kay? – Must Read Review
What Is Mary Kay 
Mary Kay is one of many direct selling companies aimed at women who would love to be their own boss and want to work flexible hours.
Mary Kay has been around for a very long time. The company was founded in 1963 by Mary Kay Ash and has its headquarter in Dallas, Texas.
According to the company, around three million consultants are actively selling Mary Kay's wide range of beauty products in nearly forty countries.
Even though I have never worked for Mary Kay, I have attended a skin care class and also ordered a few of their makeup products.
My experience with direct selling is based on being part of another company that operates very similar to Mary Kay.
I was a consultant for over four years and know first-hand what it takes to become successful in the direct selling industry.
There is a lot to like about Mary Kay's business opportunity but also a few things you should be aware of.
Let's get started with the nitty-gritty.
---
How You Can Join Mary Kay
It is a straightforward process to join Mary Kay. Either you have been asked by an IBC to enter the business or have found this business opportunity via friends or online.
All it takes is an investment of $100 for the 'Starter Kit' which includes samples,  business materials like brochures, and more.

I believe that you still need to buy a few more products so you can show these at home parties or one-one consultations.
The good news is that you can buy the products for half the price of the retail price and resell them at the regular retail price. That means, in theory, you'll earn a 50% commission.
Why do I say in theory? Well, even though direct selling companies count as work from home businesses, you still need to drive to presentations, buy business cards, have to pay tax on your earnings, etc.
So there are always additional expenses necessary that need to be paid with your commission aka income.
When it comes to learning about "How To Sell" there is not much information available on how this crucial topic is delivered to new consultants.
The starter kit contains a DVD about selling techniques.  If you have a good upline (the person who is recruiting you), then she will hopefully provide training about selling the products.
Without training, it will be most likely a tough call for you to make (good) sales with Mary Kay. Quite frankly, most women are over home parties, two-hour long skin care classes, or attending open houses.
---
Ways To Sell MK Products
The most common ways to sell MK products is by holding open houses, organizing skin care classes, and home parties.
This type of selling requires a lot of phone calls, personal approaches like talking to friends and families or workmates.
It involves organizing dates, booking a room for the demonstration, and maybe even approaching strangers wherever you go.
If you are self-disciplined, love chatting on the phone, and be able to structure your (work)day then Mary Kay is probably a great business opportunity for you.
I do like the fact that you can get your own personal website so people can make an order online. For better customer service, you can use the 'mycustomers' app.
There is also the MK virtual makeover app, the Applause magazine, and makeup application guides which are appealing to potential new clients as well as existing clients.
---

---
Things To Like About Mary Kay
There are a few things I like about the Mary Kay business opportunity.
To begin with, $100 for the starter kit is affordable for many women and therefore makes it very easy to join the business.
You can also join as a 'personal use' consultant, but I haven't found much information about it.
The opportunity to sell the products online is pretty good and shows that MK  is going with modern times.
If you buy a lot of inventory and decide after a while that MK is not the right business for you, you can return the products and get a 90% refund.

Mary Kay is supporting domestic violence prevention and has donated $50 Million for this good cause and also raised $26 Million for cancer research.
As with any direct selling company, you have to sell a certain amount of products to qualify as an active consultant. MK requires you to sell products worth $200 every three months. In my opinion that is pretty reasonable.
A 50% commission is excellent.
---
Critical Things About Mary Kay
It seems that a lot of emphasis lays on recruiting rather than selling the product. Of course, building your own team is a fantastic way to create a passive income stream. But, it requires a lot of hard work. By the way, I didn't find any data about how much you'll earn for each recruit.
There is not a lot of indicators as how much training the company provides regarding selling techniques, customer service, and how you can train recruits. It seems you get thrown into the 'deep end'.
The motto 'The product sells itself' is not true; you'll need to know how to sell.
The company states that they are spending millions of dollars on developing and testing new products. However, it is not clear if they are using animals for testing. I personally, don't buy products anymore that have been tested on animals!
So this would be my main reason not to sell any MK products.
---
Can You Make Money Selling Mary Kay
How much money you can earn depends on your talent as a salesperson and how confident you are in approaching women to join the company aka recruiting.
Unfortunately, Mary Kay hasn't disclosed any income statements for the USA, only for Canada. Let's find out what it says.
In 2017, there were over 32,400 members of the independent sales force of Mary Kay Cosmetics Ltd. in Canada. Of the 3,818 who were in the independent sales force for at least one year and who earned commissions, 47.4% earned commissions in excess of $100. Of the 455 of those who were Mary Kay Independent Sales Directors, the top 50% earned commissions during the year of $20,331 to in excess of $100,000. Of the 16 of those who were Mary Kay Independent National Sales Directors, 62.5% earned commissions during the year in excess of $100,000. [source: MaryKay.ca]
To be honest, the numbers don't look promising at all. 47.7% of active consultants earned around $100 a year.  That means they basically earned anything.
Only the once that have reached the top as Sales Director and National Sales Director earned substantial commissions.
My assumption is that the numbers for the US would be very similar. So, therefore, be prepared that if you are looking for a good income you may have to look elsewhere.
To make a full-time income requires a lot of hard work and many hours of being on the phone talking to prospects, meeting people to recruit, a lot of traveling, e.g., to parties or skin care classes, as well as customer service phone calls.
As with any business, it takes a lot of dedication, passion, and the ability to work on your own.
Mary Kay is a solid direct selling company that has been successful for over 50 years. But, the competition in the beauty market has become fierce with lots of other MLM companies like Arbonne or Rodan and Fields.
Being part of a direct selling company is not for everyone. From my personal experience, it takes a lot of confidence to ring people and asking for parties or sales orders.
Most women wanted to hold parties on weekends or in the evening so that will be time away from your family.
It can be challenging to get people to hold parties nowadays. Everyone is busy and getting some girls together can be a daunting task for many.
But here is a solution for you that can help you get more sales and leads to building your team.
---
How To Get More Leads And Sell More Mary Kay Products
It can be challenging to find hostesses as I outlined before but there is a way that could help you to generate more leads and more sales for any MLM opportunity, not just Mary Kay
You probably remember that you'll get a personalized website with Mary Kay once you sign up? Well, the problem here is that thousands of other consultants get a website as well.
The big question is: How will your website stand out from the crowd and will be found by customers interested in the Mary Kay products or the 'business' opportunity?
That is where my solution comes in. The good thing for you is that not many people know about it so there is your chance to get a huge advantage.
Are you ready for it?
Build Your Own Website/Blog!!!
No way! I can hear you say. Why would I build a website? What does it have to do with the Mary Kay opportunity?
Here is the answer:
Your own blog gives you the opportunity to build trust with your customers, become an authority as a makeup expert if you wanted to and promote the MK products at the same time.
Not only will your own blog give you the chance to connect with your targeted audience (women/moms) but you could also promote other (beauty) products as well and earn money with it. It is called affiliate marketing (read more about here).
From your blog/website you can link to your personalized MK website where people can sign up as a consultant or buy the products.
You could also publish videos on YouTube and link it to your blog. The possibilities are endless.
Of course, you would need to learn how to build a blog and get FREE traffic to your site.
The great news is that there is a place online that teaches you exactly how to do all these things. It's called Wealthy Affiliate which offers a step-by-step training to build a blog and how to reach your desired audience; the women out there who are looking for a business opportunity (with Mary Kay?) or just love beauty products.
So if you are keen to learn how to build a blog/website, maybe a 'Mom' blog, a fashion blog, or lifestyle  blog, then I recommend to join my #1 training platform Wealthy Affiliate where you learn step-by-step how to build a website and drive targeted traffic and leads to your website.
Remember, more leads equals more sales and more team members.
Here is the best part. You can become a member of Wealthy Affiliate for free to see if you like it. No strings attached, no credit card required.
To Your Success!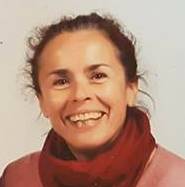 ~ Anke
Connect with me on Wealthy Affiliate
---
Please note: this post contains affiliate links
Stop Annoying Friends And Family!
Discover How To Create Passive Income
Without Recruiting One Person!
Sign-Up For My Free Email Course And Start Building A REAL Business!