I have been using Designrr ever since it got launched back in 2016 and finally, it is time to share with you what Designrr is all about.
My post 'What is Designrr?' not only tells you in detail how you can use this awesome software application.
I will also explain step-by-step how anyone with no design skills or tech skills can create stunning ebooks or lead magnets to build an email list in less than two minutes.
Designrr is one of my recommended tools and resources for building a successful online business, especially building an email list.
So listen up email marketers, bloggers, and niche website builders. This post about Designrr is for you.
---
What Is Designrr [Review]
A Little Bit About The Company
Designrr was developed by a company called PageOneTraffic.
British man Paul Bannister is the founder and CEO of PageOneTraffic. He is one of the leaders in the industry in creating tools to make things for internet marketers, small business owners, and bloggers easier.
He knows how crucial it is, to build an email list. It is one of the essential things everyone in the online world should do.
But to capture email addresses you need to create a so-called 'lead magnet', something that your audience wants.
Some of the best lead magnets are ebooks or guides which the user can download and print off if needed in exchange for their email address.
That is where Designrr comes in, a powerful software app that makes it possible to create an ebook in only a few minutes.
Let's get down to the nitty-gritty.
---
The Features Of Designrr
Designrr offers four different versions. So let's have a look at each of them in more detail to find out what would best suit your needs.
I personally use the basic version which is called Designrr Standard. You can see either in my video or step-by-step guide further down on how exactly you can create an ebook in around two minutes.
Features Of Designrr Standard
Choose from100 Project Templates
 Import from different sources e.g. Url, MS Word, Facebook pages, PDF's
720 Google Fonts
All links (including affiliate links) are clickable and can earn you potentially a commission
Choose from unlimited copyright free images (media library)
Create unlimited ebooks
Free commercial license
Table of contents and page numbering
Embed a video from YouTube, Vimeo, or Wistia. Best of all, the video link opens in a new window.
Image Editor
A 30-day money back guarantee
---
The second option is called Designrr Pro.
Features of Designrr Pro
On top of all the above features from the Standard version, you can
Export to different formats e.g. Kindle, ePub, PDF
Create 3D Covers
Flipbook generator
Access to Facebook community
30-day money back guarantee

Please note: The Pro version can only be paid annually for $97.
---
The most advanced option for Designrr is the Premium version.
Features Of Designrr Premium
On top of the features for the Standard and Pro version, you'll get
Four hours of transcription each month from audio files and video
SDS – Scene Detection System (brand new feature)
What SDS

 will do, is automatically find scene transitions in your video file and take a screengrab of the scene and insert it into your transcript at the correct position.

Multi-Draft Import
That means you can now choose multiple drafts and import them all at once.  You can adjust the order so you can organize your chapters as you import them into the ebook.  This is great for when you want to import and mix up your content.
7 -day free trial
Designrr Premium is fantastic for
1. Converting podcasts (Audio & Video) into transcripts, ebooks and blog posts for more SEO and traffic.
2. Converting YouTube videos into blog posts including screenshots.  It's perfect for training videos.  If you produce any 'How To..' videos then this is for you!
3. Turning Webinars into PDFs to increase conversions for the people who will never watch a webinar.
4. Creating web versions of online courses.
5. Doing Video Content Curation – converting multiple videos into transcripts, then taking the best bits and turning them into one post or ebook.
6. For writers with clients who are not good at communicating their ideas. Get them to record into their phone, send it to you and Designrr will take it from there.
7. Increase your income by doing points 1-5 above for someone else.
The possibilities are endless. It costs either $294 if paid annually (a saving of 48%) or $49 a month.
---
Lastly, there is also a version for agencies called Designrr Agency for $197 a year. Unfortunately, I don't know many details about this part.
---
How Does Designrr Work?
I have outlined the process in the video below or, if you rather read, broken the process down into seven steps.
Designrr works in seven simple steps
1. Log into your Designrr dashboard and click on 'Create a new project'.
Alternatively, you can a take a tour first or click the 'Help' button.  

2. Give your project a name

3. Choose a source, either Import from URL, Import from Word, PDF, from Facebook, import manually, or create a new draft.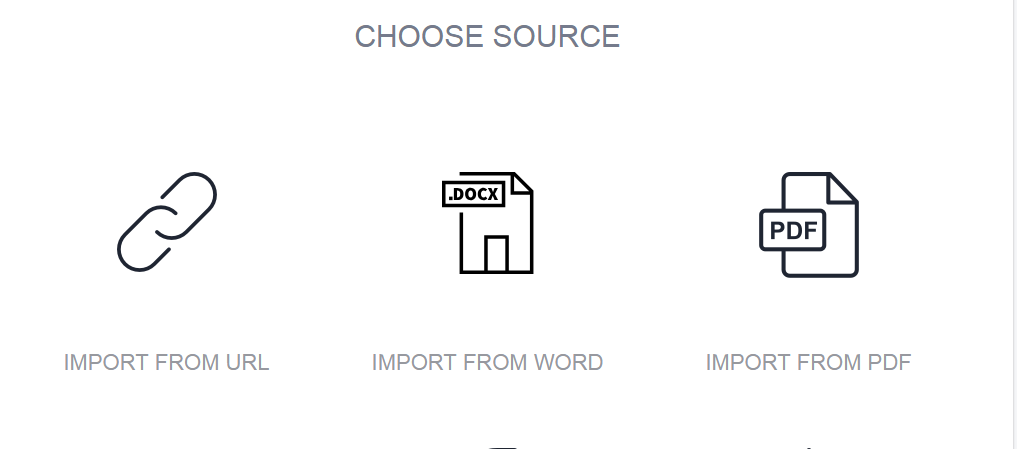 4. Click on your chosen source, e.g. URL  paste the blog URL and click Import

5. The next step is to choose a template. You can choose from one-column or 2 column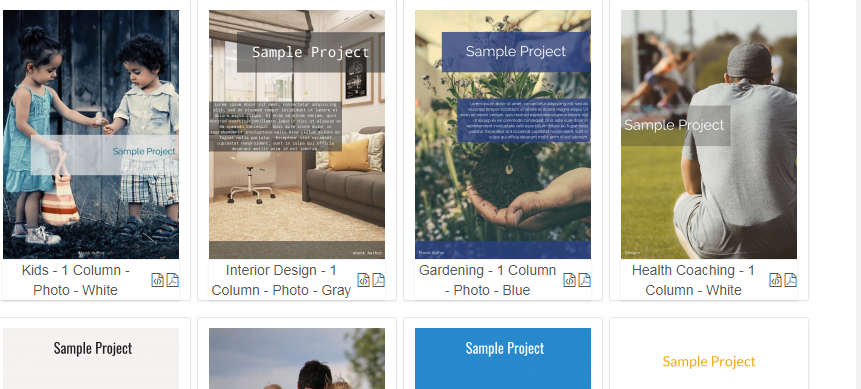 6. Click on next and the software will create the ebook for you with no clutter, e.g. no sidebars, menu, widgets, social icons etc.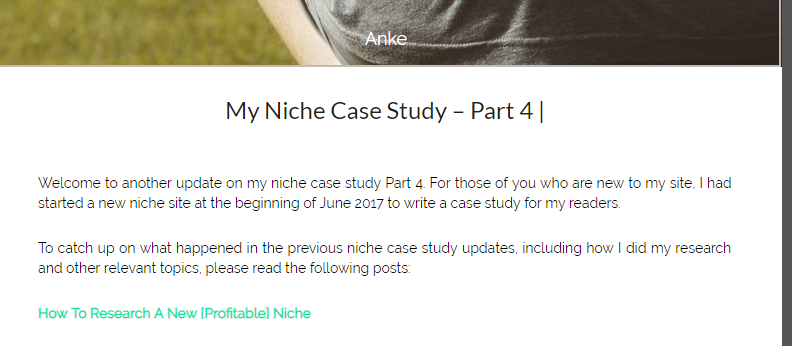 7. You can leave the ebook as is or add some finishing touches to it. If you are happy with it, go ahead and click 'Publish.'
Last Step
Click on 'Export' and the PDF will be downloaded on to your computer. All you need to do, add it as a media file to your blog.
Once you have added it, copy the URL and share the link via email, in your posts, or via social media.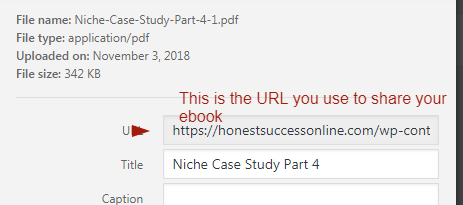 Here is an example of an ebook/PDF I have created with Designrr for my family travel blog.
---
How Much Does Designrr Cost In A Nutshell
As outlined earlier, there are four different options to choose from.
The basic account covers all the things I have explained before and is enough for my needs. The package is called Designrr Standard and you only pay $27 for lifetime access.
Here is the link to the special offer: Special offer (lifetime access for only $27)
The next version is Designrr Pro which comes with a 30-day money back guarantee. It costs $97 annually which equals a monthly cost of $8
The PREMIUM version is the most advanced and offers the best features.  Designrr Premium costs $294 if paid annually (a saving of 48%) or $49 a month.
Please note, the subscription renews every year. Try it for seven days for free.
Here is the link to get the subscription: Designrr Premium Monthly/Annually
There is also a package for Agency's which costs $197 a year.
---
What Are The Pros And Cons Of Designrr
Let's start with the Pros
Designrr is super easy to use. Full stop! It can't get  any easier than simply choosing your blog URL, copy and paste and in a few seconds your ebook is ready to be downloaded as a PDF
It works with any blogging platform (not just WordPress)and also with Facebook.
All links in the ebook are clickable including affiliate links.


Please note: Be careful with affiliate links. Check with your affiliate program if you are allowed to use them in offline promotions like an ebook. Amazon, for instance, doesn't allow affiliate links in ebooks.

Lot's of in-depth tutorials available on the dashboard.
Great customer service.
Designrr removes all clutter automatically e.g. sidebars, social icons, the menu etc.
You can choose images from the Media Manager (for free!)
The software gets updated regularly with new features being added frequently
What are the Cons
Be careful when you have Emojis in your post. They are humongous in the ebook version.
I have found the editing process not very intuitive at times.
---
Should You Get Designrr?
If you are wanting to build an email list and need a lead magnet to get your readers to subscribe, then Designrr is the best tool to get the job done.
The finished ebook looks clean, professional, and is a great way to represent any brand or blog.
Related post: Top 10 Tools And Resources To Build A Successful Blog
It is also perfect to upgrade your content by offering your audience a printable PDF. Again, you can use the PDF to collect email addresses or as a bonus. This will help to build trust with your audience as well.
The Premium version is even better with four hours of transcription and the brand new feature called Scene Detection System.
It automatically finds scene transitions in your video file, takes a screengrab of the scene and inserts it into your transcript at the correct position. How cool is that!
Overall, Designrr is fantastic for people who have no design skills, want to save time, and are not tech savvy at all like me.
---
Conclusion
Do I recommend Designrr? Heck yeah! I've been using the standard version for the last two years and love it. It has helped me saving a lot of time and money to hire a Graphic Designer.
I have created lots of ebooks mainly for my family travel blog and was able to build an email slow but steady.
And for only $27 for the lifetime access, I can't complain at all. So, yes go for it and try it for yourself.
If you don't like it you have 30 days to get your money back.
If you want to get more options including four hours of transcription and the new Scene Detection System, try the Premium Version for FREE for seven days.
To Your Success!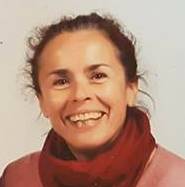 ~ Anke
Connect with me on Wealthy Affiliate
---
Please note: I am an affiliate partner with Designrr. If you click on any of the links and purchase the Designrr software, I will get a commission at no extra cost for you.
[mailerlite_form form_id=3]