I have come across the Paid2Save network through an acquaintance who also introduced me to the Kyäni business.
Well, I decided to have a closer look at Paid2Save and check out if you really can make money with it.
So if you have been approached by a Paid2Save consultant, please read my review before you join for more information.
---
Find out how I earn four digits a month in passive income and how you could too.
---
My Paid2Save Review – Is It Legit Or A Scam
The Paid2Save Company – A Quick Overview
Company: Paid2Save.com


Founder and CEO: David Hart
Start-up costs: Either 65/month or 125/month
Rating: 80 out of 100
The Paid 2 Save network company is a travel club MLM company. It was founded in 2013 in Murrietta, CA by David Hart. It started off originally as a discount card club and had been converted to a travel club.
The goal of the company is to make travel affordable and to get huge savings on hotels, entertainment parks, cruises, rental cars and more through a monthly membership of $12.95.
That means you can A) become a member of the travel club (a customer) and pay a monthly fee of $12.95
or
B) become a partner and buy a Business Membership of $125/month. There is also a business membership available which is called Travel Club Starter Pack and costs $65 a month.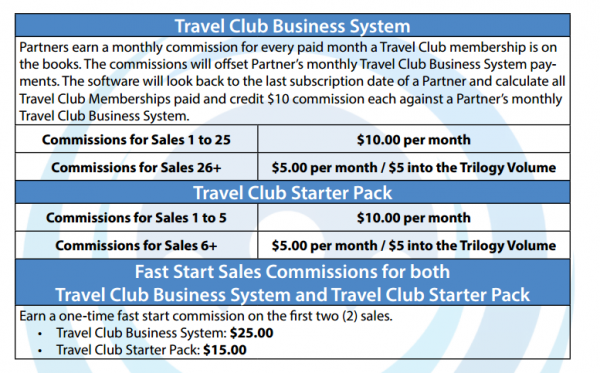 Travel Club Business System ($125/month): 
includes Personal Travel Club Membership
unlimited trial Travel Club Membership you can give away each month to potential customers
qualifies for Rank Advancement Bonus and Builder Bonus
Travel Club Starter Pack ($65/month)
includes Personal Travel Club Membership
5 Trial Club Membership each month
60 days time to upgrade to Business system  (must pay $125 to upgrade)
---
Ways To Earn Money With Paid2Save
You can earn a commission by getting new customers. As mentioned before, you can give away free trial memberships, so a potential customer can try it out for 30 days and make a decision based on their experience. I think that is pretty good. Once they decide to become a member, you will get $10/month recurring for up to 25 sold memberships. After that, it is $5/month recurring.
The second way is by getting Customer Getters (term Paid 2 Save is using). There is a system of Trilogy pay and Dual pay. You get paid whichever is higher. (refer to screenshot)
Travel Dollar Commission (see the compensation plan)
There is also a mobile app the customer can download: " Partners earn 40% direct sales commissions on the BV of goods sold on the app. • Commissions are calculated weekly and paid the on the 15th of the following month. • 40%(BV) will go into the matrix and payout in the 3×10 matrix. (the U.S. only)
For full disclosure of the commission plan, please click here.
Paid 2 Save emphasizes the Get 3 ⇒ Help 3 ⇒ Teach 3 Model which in return should give you a team of 39 members. With 39 active members, you would earn $1500/month.
---
Are There Any Business Tools
You have access to your very own travel portal, a back office to facilitate sales and a replicated website. I haven't found any information about training tutorials, or other training material.
---
What Are The Pros and Cons
There are a few things I like about Paid 2 Save:
Unlimited Trial Memberships you can give to potential customers. I like the 'try before you buy' approach. The customer can see for themselves if the membership is really as good as promised.
Easy marketing with free membership offer.
Recurring commission because it is a membership.
It is not only about recruiting but also about building a customer base.
If the product is worth the money, you should get many customers who are happy to pay $12.50/month
Mobile App
What are the Cons in my opinion:
The affiliate fee of $125/month is quite a bit to pay each month.
Limited business tools.
Not too sure at this point, if the company delivers as they are promising.
---
Conclusion
If Paid2Save delivers on their promise to beat competitors like Expedia.com and Trivago.com, it is a product that should be quite easy to sell to targeted customers who love to travel.
Since it is a membership product, you will also get a recurring commission which is another plus.
The free trial is a sign that the company believes in the quality their membership can deliver. So if you look for some extra income, it might be worth to have a closer look at Paid 2 Save.
Back to my initial question if Paid 2 Save is legit or a scam: From what I gathered, this networking company seems to be legit. I like that they don't claim a 'get rich quick scheme' and also have the customer needs in mind.
As for the monthly expense of $125, you need to make the decision if you can afford it until commission payments are kicking in.
I rated Paid2Save 80 points out of 100 because of the limited business tools and the monthly investment of  $125 a month. It can take a while to break the costs even. It really depends on how many people sign up for the monthly membership and how long they remain as a paying member, in other words, what is the conversion rate.
The same applies to recruiting 'Customer Getters.' The company emphasizes on 'get 3, help 3 and teach 3' but it is not clear to me how you are going to help and teach them.
But maybe some of you folks who are reading my review know more or have experience with the company and could chime in with a comment. I appreciate every feedback.
---
My Experience With MLM
I had been a consultant with a direct selling company for over three years so I speak from experience when I say it takes a lot of hard work to be successful with this kind of business model.
I've learned that trying to sell to people is not my thing. Ringing potential customers, traveling for hours to do presentations without sometimes getting any sales was tough going.
I know of people who were super successful but they were working consistently.
Well, looking back I'd say it was a huge learning curve but not what I was looking for in an ideal business. In reality, the hours weren't exactly flexible, instead, I had to work in the evening and on weekends.
For the past three years, I have been building my online business that doesn't involve recruiting or calling people at all. Now I can work whenever and wherever I want to work with only a laptop and an internet connection.
Learn more about this business model and my #1 recommended online training platform and see if it is right for you.
I have to be honest though: my recommended business model is not for everyone. It takes at least 6 to 12 months of consistent work to see the first results aka earning money.
You may have heard of affiliate marketing before but never really knew what it was all about?
In a nutshell, first up it is a legit way of earning a commission for products you recommend via a website or a blog that you build.
In return, you earn a commission when people buy products or services via your blog.
Read more about what affiliate marketing is here.
The website/blog is your own business, you own it not anyone else. You are in control of what you want to write about and what kind of products you would like to recommend to your readers.
It is a true work from home opportunity where you can work at your own pace as much or as little as you want to.
If you are able to invest between 10 and 20 hours of work a week then you will surely succeed.
Once you get the foundation right, you will earn passive income for years to come. All it takes is good training, consistent work, and taking action!
The key is to learn everything about how to build a website (it is easy, click here and I show you how to build one in 2 minutes), how to write content, how to engage with your readers, and how to rank your website.
Extra tip; with my recommended business model you will still have your friends and family, and you don't have to deal with complicated compensation plans etc.
The Advantages Of Affiliate Marketing:
low start-up costs, if any
the opportunity to earn passive income for years to come
a legit way of making money online
you are in control of what products or services you like to recommend
work from literally anywhere in the world
no recruiting
no selling
no inventory – you only need a good laptop
flexible hours
you are not tight to only one company
your blog is accessible 24/7 by potentially millions of internet users around the world
The Cons Of Affiliate Marketing
it can take months until you earn money
for beginners, there is a learning curve involved
it can be challenging not to see any results for a while
Who Is Affiliate Marketing For
for people who'd love to build their own business risk-free
for Entrepreneurs
for people who love to learn and love challenges
for everyone who wants to build a passive income stream
for people who want to work truly flexible hours
for people who seek time freedom
Ready to take the leap and start a legit business that doesn't involve recruiting or selling?
Start Your Journey Of Making Money Online Now!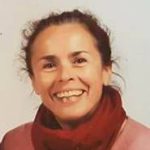 Anke
---
Stop Annoying Friends And Family!
Discover How To Create Passive Income
Without Recruiting One Person!
Sign-Up For My Free Email Course And Start Building A REAL Business!