'Say Hello… To Bod-ē Pro', this is the catchy slogan of  BK Boreyko newest MLM company Bode Pro. You may have heard of this relatively new company which is only 2 years old and are wondering if it is worth your time to be part of this MLM company.
In my Bode Pro review, I will talk about the company and its founder, the products, and walk you through the joining process and compensation plan.
I'll try to shed some light about the fact if you can make any money with selling Bode Pro products and finally, is this company legit or just a plain old scam.
And the end of this Bode Pro review, I will introduce a business model that may be great for people who have had enough of being in the network marketing industry. Who knows, it may lead to something amazing.
Without further ado, let's dive in.
---
Read how I earn at least four digits a month without recruiting or selling. And you can do to.
---
Bode Pro Review – A Legit Way To Make Money Or Just A Scam
What Is  Bod-ē Pro All About

Benson K Boreyko, the CEO of Bode Pro is well-known in the network marketing world. He was the CEO of New Vision, launched his own MLM company Vemma in 2004, and in 2017 his newest project Bode Pro. Yet again a company that sells primarily nutritional supplements.
Boreyko got into trouble with the FTC in 2015 when the Federal Trade Commission filed a lawsuit against Vemma because they suspected an illegal pyramid scheme. In 2016, they reached an agreement and Boreyko was filed to pay $238 Million.
Vemma had to restructure its commission plan and earning structure. It looks like Boreyko has learned from his mistakes. The Bode Pro comp plan, as well as the Terms and Conditions, are very similar to Vemma's with only a few minor differences.
Therefore it seems unlikely that Boreyko will run into trouble with the FTC again. This time around he did his homework properly.
When Bode Pro was launched in 2017, the company kind of was part of Vemma. The brand name Bod-ē Pro was the product name of Vemma's weight loss products.
This has changed now. The Vemma weight loss shake and drink is called 'Burn'.
It seems that Bode Pro is its own independent MLM company today.
---
The Bode Pro Products
When I first had a look at the Bode Pro website, I felt a little bit intimidated by all these big words surrounding the product range.
Have you heard of mitochondria before, the power generators of our cells? Well, there is a lot to take in when you read what Bode Pro's flagship product TEN can do for your body.
"Bod•ē TEN is an ultra-premium nutritional supplement that enhances cellular energy production, increases stamina, and reduces oxidative stress.* Working at the cellular level, this proprietary formula provides essential nutrients needed to support your body's mitochondria — the power generators of your cells." [source: mybode.com]
By the way, this statement has not been evaluated by the FDA.
Besides Bode Pro TEN, there are three more products available via the website.
TEN – 30 capsules, $69.95
STRONG – powder, $69.95 – enhance anti-aging; boost the immune system; fight against free radicals; maintain healthy skin, hair, nails, eyes, teeth
Bode Pro HAPPY  (strawberry lemonade flavor) powder; contains 125 mg natural caffeine; $53.95
Bode Pro HAPPY BEE (lemon-lime flavor sweetened with honey) contains 125 mg natural caffeine; $55.95
The HAPPY line is designed to promote clarity, stay focused, and give you a boost of energy.
All products are only suitable for adults from 18 years plus.
I have added the next section 'scientific study' to check in if TEN really works as promised.
Scientific Study
Bode Pro did basically three scientific tests if the ingredients in TEN supports mitochondrial functions. Overall. this is a very complex topic and the results are not conclusive at all because the tests were only on a small scale.
For instance, the test on humans only involved 12 participants who were split into two groups. One group were given placebos, the second group had the TEN capsules. That means only 6 people experienced the effects of TEN.
On the screenshot below, you see the result in a nutshell. For more info visit SayHelloBodePro.com.
At this point, considering that there was only a slight improvement in energy levels following four weeks of taking Pro TEN, I wonder if Pro TEN is worth the money.
It would be good to see more scientific studies on a larger scale.

Loyalty Program
Similar to Vemma, Bode Pro offers a loyalty program for customers and influencers (title for Bode Pro consultants) alike.
They offer a wholesale membership which saves 25% of the retail price. You do have to pay an annual fee of $29.95 to become a member and can then order a monthly, bi-monthly, or quarterly auto-ship with your favorite products.
Each customer gets a personalized website linked to their customer code so they can share the products with friends and family.
Everyone who has an auto-ship for six consecutive months qualifies for free products as well. A sweet deal.
---
How To Join – Become An Influencer With Bode Pro

To rephrase what it states on the above image; before you can become an influence, you need to be a customer first so you can experience the products firsthand.
If you then refer at least one new customer to Bode Pro you can buy an Influencer Starter Pack for $29.95 which gives you access to:
marketing tools
back office
social media training
business management tools
a couple of apps
After that, you pay $9.95 monthly for ongoing social media training and internet marketing tools.
To stay active, your personally enrolled customers/influencer have to have 50 points in personal volume. Your personal purchases don't count.
Now, here is something that is a bit confusing. In the Bode Pro T&C for influencers, it says, that influencers do not need an auto-ship order. Sounds good to me.
But then, in the in Bode Pro Rewards program (aka compensation plan) it says: "Influencers not only participate in the Autoship Loyalty Program (with an active auto-ship order of any size), they can also earn commissions for finding Retail Customers, Wholesale Customers and identifying other Influencers."
Very confusing, auto-ship order for influencers 'yes or no'?
The answer becomes clear to me when I look at the rank reward summary. For all the star ranks there is a tick under the auto-ship loyalty program which means more monthly expenses for an influencer.
---
The Bode Pro Compensation Plan
There you can see the potential ways of earnings at a glance.
Commission on retail sales
Wholesale Customer Bonus
5TEN Bonus
Star Bonus
Rising Star Bonus
Superstar Bonus
Rank Advancement Bonus
Elite Star Bonus
Check Matching Bonus
Elite Bonus
The commission on retail sales is generous. On the first monthly order of your personally enrolled customer, you'll get 45% commission, for the next orders the following months at least 25%.

There are lots of bonuses and perks for enrolling wholesale customers and influencers. You don't get bonuses for enrolling/recruiting them, only on their personal purchases.
Read the full compensation plan here.
It is important to note, that you only earn bonuses when at least 50% of sales have been generated by customers. " If customer generated sales fall below 50.01%, no bonuses will be paid for that pay period."
---
Can You Make Money With Selling Bode Pro
Well, the compensation plan including all bonuses and retails sales commissions sounds very generous.
Since the company is very young, there is no income disclosure available. But I have found this little statement on the T&C for Bode Pro influencers and thought that is a classic,

So don't worry too much, the main thing is you are happy. 🙂
---
Pros And Cons Of Being An Influencer With Bode Pro
The Good
Bode Pro is a young company so you may have a good chance to advance in the ranks
Ceo and founder BK Boreyko is an experienced network marketer
generous bonus payments
low start-up costs
The Bad
influencer must have auto-ship order
requirements to qualify for bonus payments may be difficult  to achieve
no BBB rating yet
it's not sure if the products are as good as the company promises
---
Is Bode Pro A Scam?
From what I've gathered doing my research, it looks like Bode Pro is a legitimate company.
BK Boreyko, the CEO and Founder,  has a long history in the MLM and network marketing industry and has done his homework this time around.
So hopefully, there is no trouble with the FTC on the horizon.
---
Wrapping It Up
Ultimately it is up to you if you want to get involved with this MLM company. Since it is a young company, you may even have a chance to advance in the ranks and earn good money.
To be successful though, you need to know about sales techniques, how to present a product and how to approach people. Not everyone is willing to pay money if they don't know the product.
Also, people are more aware of MLM companies nowadays and had enough of being bombarded by social media promotions and the likes.
It still needs to be evaluated if the products are worth the money and do as they promise. Only people who have used them can comment on this part.
It is going to be interesting to see how Bode Pro is doing in a couple of years.
---
An Alternative Way Of Making Money
There are so many other ways to earn money and work flexible hours at the same time.
If you had enough of being in the MLM or direct selling industry, you might want to carry on reading. It may lead you to something amazing…
What I am about to introduce is not the promise of getting rich quick (is there such a thing?), instead the chance to build a sustainable business without recruiting or being depended on one company or one product.
Related post: How I Make Passive Income Online and earn four digits a month.
For the past three years, I have been building my online business that doesn't involve recruiting or calling people at all. Now I can work whenever and wherever I want to work with only a laptop and an internet connection.
I have to be honest though: my recommended business model is not for everyone. It takes at least 6 to 12 months of consistent work to see the first results aka earning money.
You may have heard of affiliate marketing before but never really knew what it was all about?
In a nutshell, first up it is a legit way of earning a commission for products you recommend via a website or a blog that you have to build.
In return, you earn a commission when people buy products or services via your blog.
The website/blog is your own business, you own it not anyone else. You are in control of what you want to write about and what kind of products you would like to recommend to your readers.
It is a true work from home opportunity where you can work at your own pace as much or as little as you want to.
If you are able to invest between 10 and 20 hours of work a week then you will surely succeed.
Once you get the foundation right, you will earn passive income for years to come. All it takes is good training, consistent work, and taking action!
The key is to learn everything about how to build a website (it is easy, click here and I show you how to build one in 2 minutes), how to write content, how to engage with your readers, and how to rank your website.
Extra tip; with my recommended business model you will still have your friends and family, and you don't have to deal with complicated compensation plans etc.
The Advantages Of Affiliate Marketing:
low start-up costs, if any
the opportunity to earn passive income for years to come
a legit way of making money online
you are in control of what products or services you like to recommend
work from literally anywhere in the world
no recruiting
no selling
no inventory – you only need a good laptop
flexible hours
you are not tight to only one company
your blog is accessible 24/7 by potentially millions of internet users around the world
The Cons Of Affiliate Marketing
it can take months until you earn money
for beginners, there is a learning curve involved
it can be challenging not to see any results for a while
Who Is Affiliate Marketing For
for people who'd love to build their own business risk-free
for Entrepreneurs
for people who love to learn and love challenges
for everyone who wants to build a passive income stream
for people who want to work truly flexible hours
for people who seek time freedom
Ready to take the leap and start a legit business that doesn't involve recruiting or selling?
Start Building A REAL Business!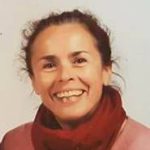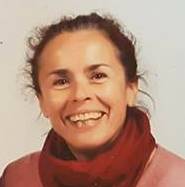 Anke
---
This post may contain affiliate links. Please read the disclosure for more information.