SeneGence International is one of so many MLM companies that sell beauty, skincare, and cosmetic products. Is this MLM company any different from such well-known brands like Mary Kay, Avon, or Arbonne?
Welcome to my SeneGence review to find out if they are a scam or a trustworthy company.
Are you a mom who is looking to earn some extra money to pay off debts or to help with the monthly expenses? Are you looking for flexible hours to work around the family? Have you been approached by a SeneGence distributor who is trying to recruit you into the company and promises that you can earn good money?
Either way, you have come to the right place.
In my SeneGence review, I will not only talk about the company and its founder and the products but also walk you through the joining process and compensation plan.
I'll try to shed some light about the fact if you can make any money with selling SeneGence products and finally if this is a trustworthy company or just a plain old scam.
And the end of this SeneGence review, I will share a  business model with you that may be great for people who have had enough of being in the network marketing industry. Who knows, it may lead to something amazing.
Without further ado, let's dive in.
---
Read how I earn at least four digits a month without recruiting or selling. And you can do to.
---
What Is SeneGence International
Back in 1999, Joni Rogers-Kante founded SeneGence International with selling its flagship product LipSense.
The orange county based MLM company has since then increased its product line to over 300 products ranging from anti-aging skin care, body care, perfumes, and cosmetics.
SeneGence International is operating in over 7 countries including Canada, the UK, Australia, and of course the USA.
It sells primarily via the party pan method which they call 'glamour demo'.
---
The SeneGence Products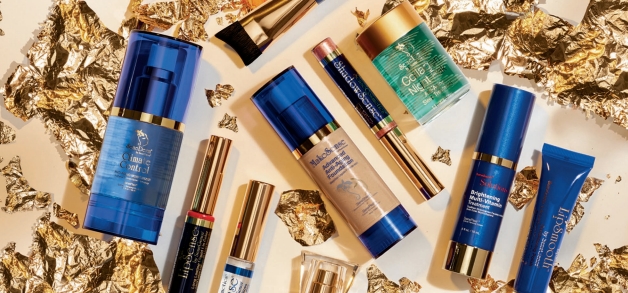 Well, the product line is pretty extensive with over 300 products in the catalog. Even though SeneGence added an anti-aging skincare range, body care, and perfume, the flagship product remains to be the LipSense® product, a lipstick that is supposed to stay on for up to 18 hours with long-lasting color that doesn't smear or budge.
I have read quite a few customer reviews and a lot of them saying that their lips burned when they applied LipSense.
Now, the usual reply from distributors is that the burn is caused by having dry lips and it will fade once you apply the lip gloss.
That means I would need to use two products which would cost combined $45 for the lipstick and lipgloss.
You can read the product reviews here.
SeneGence products are made in the USA, not tested on animals, gluten-free, and don't contain any animal by-products.
Overall, the prices are similar to other MLM beauty companies.
---
How Can You Become A SeneGence Distributor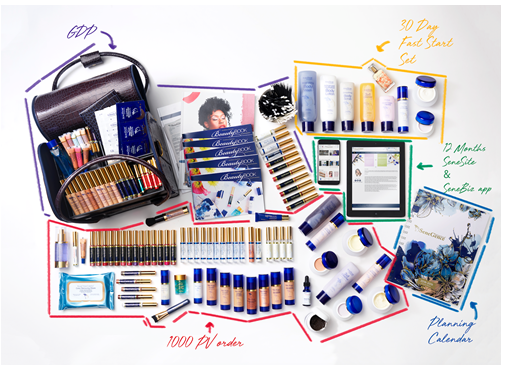 For as little as $55 (plus shipping and handling) for the distributor pack, you can become a part of SeneGence. The pack includes business materials, 30 days of free access to SeneSite and the SeneBizz app, and 20 – 50% off the retail price.
There are more options available to choose from:
LipsPack $75 (over $200 value)
Glamour Demo Pack $295 (over $1000 value)
Qualified Distributor Pack $345 ($830 value): the purchase of this pack will move you up to the rank of qualified Distributor, it also gives you 3-month  access to SeneSite and  SeneBiz
Significant SeneSeller Pack $795 ($1830): includes 750PV order, 6 months of SeneSite and SeneBiz, and free shipping
Fast Start Pack $1195 ($3500 value), includes 1000 PV order, 12 months of SeneSite and SeneBiz, 30 Day Fast Start Bonus Products, and exclusive business training
Get A Fast Start
Talking of fast start. Here is what it says on the companies website: "You are eligible to receive a 50% discount on all personal product orders of 300 PV ($600 retail) or more, for 90 days, starting on the day you join SeneGence.
PLUS, you can qualify to earn up to $1,200 in FREE products in your first 30, 60, and 90 days!"
Well, let me translate this, to get 50% off the retail price, you as a distributor have to spend $600 on products!!! That is a lot of money, especially if you are joining the company to make money. That doesn't sit well with me.
What if you have trouble selling all these products to customers? You most likely end up with a lot of inventory.
Out Of Stock Issues
In 2017, the company experienced a big increase in women who wanted to become distributors. As a result, products were constantly out of stock, and certain distributor kits were not available.
It made it hard to get sales and also to order inventory. As a result, distributors couldn't earn much money if any because that's how it goes- no stock – no sales – no money.
Many of the negative reviews are dating to 2017. Even though these issues have been resolved it shows you how much you as a distributor depend on the companies marketing structure and poor management decision.
Even if the company tells you that it is your business, it is not. You are a salesperson and to make money you have to be a good one.
Additional Costs
I haven't found anything regarding the shipping and handling costs. There is also no indication on how much it will cost to access the SeneSite and the SeneBiz app.
Only one thing is clear, to stay active and to be eligible for commission payments for the downline bonus, you need to have 100 PV ($200) in personal purchases.
For the group sales volume bonus, you need a 300PV order which equals $600.
Which brings me to the compensation plan.
---
The SeneGence Compensation Plan

SeneGence International has an unilevel compensation plan, which for me is way easier to understand than a binary comp plan many other MLM's are using.
There are two ways to earn money:
Commission on retail sales/ Sales Income
Commission on team sales and downline sales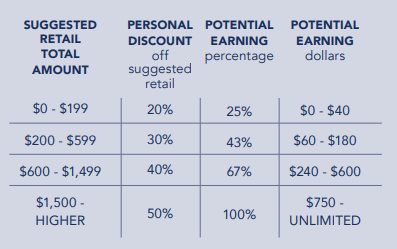 The image shows you that the more you are ordering the more you save and the higher your profit margin. SeneGence tries to sell as many products as possible to their distributors. To get a 40% discount, you need to spend at least $600.
The questions that are popping up for me are: How long will it take a distributor to sell these products and make a profit?
How high is the risk that you invest a lot of money and don't earn anything because no ones want to buy it?
Another option is for customers to order directly via the SeneGence website. It is called 'Customer Direct Order Program' (CDO). It is optional for distributors to take advantage of this option. The distributor has to 'opt-in' first but it's not clear if they have to pay a fee to be part of this service.
As for PV's it says: "The CDO order will qualify as PV for the commissions and bonuses, except that it will not apply toward the selling Distributor's personal purchase requirement to qualify."  [source: SeneGence website]
Oh well, you still have to spend money, right?
Now to the second part, earning a commission on downline sales and group sales volume.
Downline Bonus
The commission on the downline is paid five levels deep. Your personal requirement is at least 100 PV in orders and each person in your downline has to have a 100 PV order.
Remember: 100 PV equals $200. You'll get 10% on the first line, 20% for the second line, and 30% on the third line. 4th and 5th line pays out 5% each.
Group Sales Volume Bonus
It gets a bit complicated now. So here it goes, you get paid 10% on Group Sales Volume for the first line of distributors for orders higher than 101PV.  You have to have 100 PV as well.
If you have placed an order of 300 PV you will get 6% of all orders of 101PV or more from your second line. In addition, five distributor from the first line has to have 300 PV and five distributors from the second line must have 300 PV orders.
And it goes on five levels deep. Read the full compensation plan here. 
Who Wants To Be A Princess
Here are the ranks a distributor can advance to once you start building a team:
Maiden: sponsor 3 distributors who all place a 300PV order in the same calendar month.
Royal In Waiting: sponsor 5 distributors with 300 PV in the same month.
Royal: same as above two months in a row
Lady: 5 distributors who all place a 300PV order on your first and second lines two months in a row.
Countess: 5 distributors who all place a 300PV order on your first, second and third lines two months in a row.
Duchess: same as above just add the fourth line with the same requirements
Princess: add the fifth line
Crown Princess: fulfill the same requirements for a princess and have 1 Million in sales in a year
---
Can You Make Money With SeneGence International
The chance of making a good profit on retail sales is quite high but it also means you have to find customers who are willing to spend more than the average price for lipstick or facial creme for the products you are offering.
This is even more so when many product reviews are not in favor of SeneGence products.
The competition in the beauty industry is fierce. You are up against other quality products from brands like Jeunesse Global or Ever Skincare.
The company has been in the network marketing industry for twenty years and still hasn't published an income disclosure statement. It doesn't speak for the company and leaves room for speculation.
The compensation looks generous but what will offset your earnings are the monthly purchase requirements of at least 100 PV to receive the downline bonus.
Considering that distributors have to pay tax on earnings plus you have to pay for business expenses like catalogs, business cards, travel expenses, and the likes, I can imagine that you won't be making a profit with selling SeneGence products.
What if products are repeatedly out of stock as it happened many times and distributors have complained about? That means – no products – no sales – no income.
Here is a review of a distributor that gives an indication of her earnings.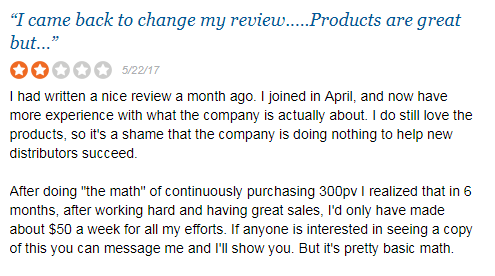 ---
Pros And Cons Of SeneGence International
Let's have look at the GOOD and The BAD at a glance.
The Good
SeneGence is a member of the DSA
they are a company with twenty years of experience
products are not tested on animals and are made in the USA
low start-up costs if you  don't buy the optional starter kits
good variety of products
The Bad
monthly personal purchases of at least 100 PV ($200)  required to qualify for bonus payments
the rating with the BBB is only B- due to 80 (!) customer complaints
customer reviews regarding products are very mixed
the company used to have products repeatedly out of stock which makes it hard to sell them; still an issue?
no income disclosure statement available.
the focus seems to be on personal purchases rather than sales to actual customers
no transparency regarding additional fees
---
Is SeneGence A Scam
To be honest, I am not too sure about this one. To me, SeneGence looks like a scam.
Even though the company has been around for many years and operates in several countries. They have lots of different products to sell but …
There are a few red flags that make me feel very uncomfortable about this company.
I don't like the fact that a distributor has to purchase at least 100 PV (which equals $200) a month to be eligible to earn commission bonuses on the downline bonus as I outlined before.
If you want to get paid for the group sales volume bonus, you need 300 PV ($600) in product orders. That equals a huge amount of monthly expenses for a distributor. It makes me wonder how many distributors have a garage full of inventory at home.
The pressure is one when you recruit new distributors.  They have to have  PV's of 300 a month so you can qualify for the Group Sales Volume bonus and also advance in ranks.
The second red flag I can see is that the company has never published an income disclosure statement. Why not show the public how much money a distributor can earn in each respective rank.
My guess is, as it is usually with any MLM company, that over 90% of distributors make less than a full-time income a year if any income at all.
I always give kudos to MLM companies like Vemma, Nu Skin, or Scentsy for instance, who are being transparent about the earning potential.
Thirdly, to get 40% off the retail price, you have to spend at least $600 on products. That is a lot of money!!! It doesn't sound right to me.
---
Wrapping It Up
You may love the products but it doesn't mean you have to sell them.
If MLM is your thing then well give it a shot. If you don't mind buying products every month to count as an active distributor and to qualify for bonus payments, I won't hold you back.
In my books, a company that requires minimum personal requirements from their distributors is a 'no-go' for me.
Keep in mind, only less than 1% of distributors in any MLM company, earn a substantial amount of money, 99% don't. SeneGence won't be an exception.
Either way, it is your decision if you want to become a distributor for SeneGence International.
If you are looking for different ways of earning money, please carry on reading. It may lead you to something amazing.
---
An Alternative Way Of Making Money
There are so many other ways to earn money and work flexible hours at the same time. Personally, I am not a big fan of MLM. I have been involved in this type of industry for three years and spent more money than I actually earned.
At the end of the day, being a salesperson who was also trying to recruit people into the company, didn't fulfill me and made me doubt myself.
If you are someone who is trying one MLM company after the other only to lose money and getting frustrated along the way, then it might be time to stop and reassess.
I'll show you an alternative business model not many people know about.
What I am about to introduce is not the promise of getting rich quick (is there such a thing?), instead the opportunity to build a sustainable business without recruiting or being depended on one company or one product.
Related post: How I Make Passive Income Online and earn four digits a month.
For the past three years, I have been building my online business that doesn't involve recruiting or calling people at all. Now I can work whenever and wherever I want to work with only a laptop and an internet connection.
I have to be honest though: my recommended business model is not for everyone. It takes at least 6 to 12 months of consistent work to see the first results aka earning money.
You may have heard of affiliate marketing before but never really knew what it was all about?
In a nutshell, first up it is a legit way of earning a commission for products you recommend via a website or a blog that you have to build.
In return, you earn a commission when people buy products or services via your blog.
The website/blog is your own business, you own it not anyone else. You are in control of what you want to write about and what kind of products you would like to recommend to your readers.
It is a true work from home opportunity where you can work at your own pace as much or as little as you want to.
If you are able to invest between 10 and 20 hours of work a week then you will surely succeed.
Once you get the foundation right, you will earn passive income for years to come. All it takes is good training, consistent work, and taking action!
The key is to learn everything about how to build a website (it is easy, click here and I show you how to build one in 2 minutes), how to write content, how to engage with your readers, and how to rank your website.
Extra tip; with my recommended business model you will still have your friends and family (no harassing on Facebook, no asking for holding a party for you) and you don't have to deal with complicated compensation plans etc.
The Advantages Of Affiliate Marketing:
low start-up costs, if any
the opportunity to earn passive income for years to come
a legit way of making money online
you are in control of what products or services you like to recommend
work from literally anywhere in the world
no recruiting
no selling
no inventory – you only need a good laptop
flexible hours
you are not tight to only one company
your blog is accessible 24/7 by potentially millions of internet users around the world
The Cons Of Affiliate Marketing
it can take months until you earn money
for beginners, there is a learning curve involved
it can be challenging not to see any results for a while
Who Is Affiliate Marketing For
for people who'd love to build their own business risk-free
for Entrepreneurs
for people who love to learn and love challenges
for everyone who wants to build a passive income stream
for people who want to work truly flexible hours
for people who seek time freedom
Ready to take the leap and start an exciting, challenging new journey that doesn't involve recruiting or selling?
Start Building A REAL Business!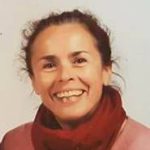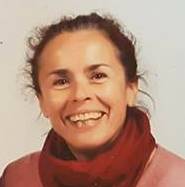 Anke
---
This post may contain affiliate links. Please read the disclosure for more information.