Have you been wondering What Is Vemma and are curious what kind of products and business opportunity this MLM company offers?
Have you been approached by a Vemma affiliate to join the company? Are you looking for a work-from-home job that gives you time freedom but also the chance to earn big money?
Well, you have come to the right place.
There are countless opportunities out there to get involved in direct selling and multi-level-marketing that promises you the freedom to choose your own (working) hours and the opportunity to earn big bucks. And Vemma, the nutrition company is one of them.
My Vemma review will talk a little bit about the products,  but I am not going to evaluate whether these are of benefit for your well-being or not. I am simply no expert in nutritional supplements nor I am going to attempt becoming one.
My focus lays more on the 'business' opportunity this MLM company offers, and if it is possible to make any money with selling Vemma products.
A lot has changed for Vemma in the past few years. Reviews which have been published before 2015 are mostly not up-to-date.
Why is that? The Vemma company made headlines in 2015 when the FTC (Federal Trade Commission) filed a lawsuit against Vemma calling them an illegal pyramid scheme.
They had to close down their operations as a result. "U.S. District Court Judge John Tuchi prohibited the Tempe-based company from paying commissions, recruiting new members, offering rewards for purchases and tying sales to multi-level marketing." [source: azcentral.com] 
Vemma was still allowed to sell products to its customers during this time.
In 2016, Vemma agreed to change their earnings structure and to pay a fine of $238 Million. So with this agreement, Vemma was back in business. But for so many Vemma affiliates it was a stressful time with no payments coming in and uncertainty about their future with Vemma.
As provisions of the settlement, Vemma and its CEO, B.K. Boreyko, are banned from paying distributors, known as "affiliates," for enrolling new recruits, linking affiliates' pay with their own product purchases and paying affiliates for work other than outside sales. [source: azcentral.com]
I will list exactly what has changed since this agreement in my Vemma review.
So, without further ado, let's get started.
---
Looking for a business opportunity that doesn't involve recruiting or selling? Read my # 1 recommendation here.
---
What Is Vemma – Make Money With Energy Drinks?
A Few Facts About The Vemma Company

Vemma has been around for nearly 15 years and is based in Tempe, Arizona. It was founded in 2004 by Benson K Boreyko who is also the CEO.
In case you are wondering what Vemma stands for, here it is: Vitamins, Essential Minerals, Mangosteen, Aloe.
Related post: Find Out If Forever Living Is A Scam [Review]
Benson k Boreyko isn't a newbie in the MLM industry with being the CEO of New Vision before launching Vemma.
Just recently, in 2017 he launched another MLM company called Bod-è Pro …" a very progressive wellness company with a very unique approach to mitochondrial nutrition at the cellular level."[source: businessforhome.org]
This new company will be the focus of my next review. At first glance, they operate very similar to Vemma with their auto-ship and loyalty program.
---
The VemmaProducts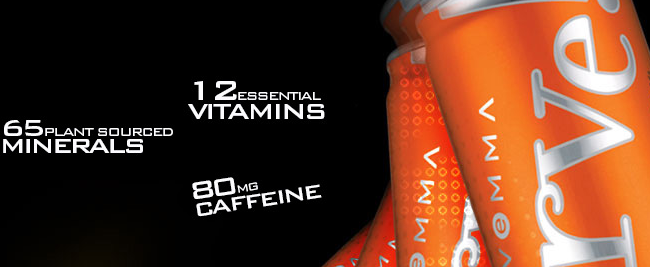 Vemma has got eight products on offer including its flagship product, the energy drink Verve. They also offer a meal replacement shake and drink plus a weight loss management plan that includes recipes and suggestions for exercising.
Here is the full product range:
Vemma – 2 bottles: $74
Renew – 24 cans (245ml/can): $79.80
Ionic – 1 bottle (960ml): $ 34
Verve (contains 80mg caffeine) – 24 cans: $79.80
Verve Bold (contains 120mg caffeine) – 24 cans: $82
Verve Zero (contains 80mg caffeine) – 24 cans: $79.80
Burn (contains 100 mg caffeine) – 24 cans: $88
Shake (16 meals): $59.95
These prices are high compared to what you'd pay for similar products/energy drinks on Amazon for example.
The only way to spend less money is by signing up for the monthly auto-ship program that will save you 20% of the retail price.
Let's talk about the loyalty program in more detail.
---
The Vemma Loyalty Program
As a customer but also as an affiliate you can sign up for Vemma's loyalty program. It is basically an auto-ship membership where you get your monthly order at wholesale price.

It doesn't cost anything to join and as far as I know, there is no minimum order required.
One case of Verve equals 25 points or PV so when you as a customer or affiliate order products worth 25 points in 6 consecutive months, you'll get one case for free. If you have ordered products worth 50 points for 6 months then you'll get 2 cases for free.
Product Guarantee
Vemma offers a 30-day refund policy which is great news for customers but not so much for affiliates. If a customer sends a product back and gets a refund, the commission paid for the affiliate who sold the product will get reversed. [source: Vemma Terms and Conditions, point 38]
Customers need to know that they can only consume three cans from a case of 24. If they don't like it they have to send the empty cans and full cans back but must pay for shipping and handling. They can't expect to get a refund when they have used the whole case.
---
How To Become A Vemma Affiliate
What people read in most Vemma reviews is that one has to buy a Business Pack for either $499 or $999.95. On top of that, affiliates had to sign up for the auto-ship program. These reviews have been published a few years ago.
Luckily things have changed thanks to the lawsuit I mentioned earlier and the agreement that Vemma will change its earnings structure. One of the points was that Vemma is not allowed to pay a commission on affiliates personal purchases.
Now, if you want to become an affiliate with Vemma you will have to pay $19.95 for Internet Marketing Tools that include a replicated website, access to mobile apps, and access to the back office.
The annual fee of $19.95 renews automatically after 12 months.
Paying the annual fee is only the first step in enrolling as an affiliate though.
Before you are eligible for any commission payments you need to enroll two customers (or affiliates).
These two people will be part of your team. One will be placed in the left team and one in the right team (Vemma has a binary compensation plan), or left leg and right leg. Makes sense?
The two customers/affiliates have to be active which means they need to purchase products worth 25 points each.
If you wonder what you need to buy to get 25 points. It equals a case of Verve or Burn, just to give you an idea.
Their purchases will then activate your account for four weeks. After four weeks, the same applies, your customers/affiliates have to purchase 25 points worth of products and you have to have 25 points.
Which brings me to my next point, the Vemma compensation plan.
---
Vemma's Compensation Plan
Vemma's compensation plan is a combination of a binary and unilevel comp plan.
The binary plan applies to the team building part. So you have to build two legs: a profit team and a power team. Your team members must be active with 25 points each, and you have to have 25 points in PV as well. You can then earn a Team Bonus of 10 – 15%.
The Matching Bonus is the unilevel part of the compensation plan. You can receive up to 5%  matching bonus on up to 4 tiers deep.
Now here is the catch: 51% of the sales have to be from customer sales. The other 49% can be from purchases made by affiliates. If you don't meet these requirements no commission will be earned.

To read the full compensation plan, please click here
Remember, you won't get any commission payments for personal purchases. Vemma had to change this part of the policy due to the lawsuit filed by the FTC in 2015.
---
Can You Make Money With Vemma
Readers of my reviews know that I always revert to income disclosure statements some MLM companies are publishing.
The most recent income disclosure statement I have found from Vemma dates back to 2014.
The percentage you can see underneath each rank represents the "***Percent of average earners per 4 week period." [source: Income Disclosure Vemma]
The graphic reflects what most income disclosures by MLM companies have in common. The majority of consultants/affiliates earn hardly any money. 42.11% made an average of $598 a year, 36.97% earned  $1232 in average a year and so on.
One has to reach Platinum rank first to make a full-time income. In 2014, only 0.88% made it there.
Also, these numbers don't put any additional expenses into account affiliate have to pay to run their 'business'. Even though expenses are tax deductible, these extra costs will decrease your income.

This statement from Vemma's Terms and Conditions 'hits the nail on the head' so to speak.
---
Pros And Cons Of The Vemma Business Opportunity
Let's recap the pros and cons that come with the business opportunity Vemma offers to people who are looking to make an income by selling its products.
The Good
low start-up costs
30-day money back guarantee for customers, helps to build trust with the company
you don't need to sign up for an auto-ship
The Bad
before you get paid any commissions, you need to acquire at least two new customers/affiliates
no team or matching bonus is paid if you don't meet the 51/49 percent rule – 51% of sales must be from customers
Vemma had serious trouble with the FTC in the past which resulted in a new earnings structure
products are expensive compared to similar products you can buy online
only eight products are in the product range, not a big variety at all
complex compensation plan with complicated rules
low earnings potential
strict rules for staying an active affiliate
Vemma is not accredited with the Better Business Bureau; has the lowest rating of 'F'
---
Wrapping It Up
I  do hope, my post on What Is Vemma has given you a better insight about the company and their 'business' opportunity. In fact, to me, it is not a business. As an affiliate, you are basically selling their products and have to recruit more people so you can earn a decent income.
The best example here is that Vemma was shut down because of the FTC lawsuit. Affiliates didn't receive commission payments and didn't know if they were still in 'business'. One can only imagine how stressful this time must have been for Vemma affiliates.
As an affiliate you have to obey Vemma's Terms and Conditions. On top of that, there are pretty strict rules to stay active as an affiliate and to earn a commission.
You are not in control of certain factors e.g. team sales accumulated by your down line, people could leave your team at any time and the likes.
The MLM company wants you to believe that you run your own business when in fact you are only the salesperson who tries, besides selling the product,  to recruit new affiliates into the company.
Ultimately, it is up to you if you want to become part of the Vemma company. But as you could see in the income disclosure and the statement Vemma made in their T&C, there is not much money one can make.
The truth is 'the overwhelming majority of MLM participants (most sources estimated to be over 99.25% of all MLM participants) participate at either an insignificant or nil net profit.' (source Wikipedia)
---
Want to build a business that doesn't require network marketing skills and will earn you passive income for years to come? Please read more about my #1 recommended business model.
---
I had been a consultant with a direct selling company for over three years so I speak from experience when I say it takes a lot of hard work to be successful with the MLM business model.
The initial enthusiasm rubs off pretty quickly if other people don't share the same love for the product you are trying to sell.
.Ringing potential customers, dealing with return and refunds, traveling for hours to do presentations without sometimes getting any sales can be tough going.
A return and refund policy are great for the customers but for you as Vemma Affiliate not so much when commission payments are being reversed.
Every MLM company has super successful consultants/affiliates who make it to the highest ranks. But to get there takes not only hard work but knowledge of sales strategies, and recruiting techniques, just to name a few.
---
My Recommended Business Model
For the past three years, I have been building my online business that doesn't involve recruiting, selling, or calling people at all. Now I can work whenever and wherever I want to work with only a laptop and an internet connection.
Read here how I earn now four digits a month.
I have to be honest though: my recommended business model is not for everyone. It takes at least 6 to 12 months of consistent work to see the first results aka earning money.
If you are able to invest between 10 and 20 hours of work a week then you will surely succeed.
Once you get the foundation right, you will earn passive income for years to come. All it takes is good training, consistent work, and taking action!
Ready to take the leap and start a legit business that doesn't involve recruiting or selling?
Start Building A REAL Business!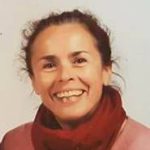 ~ Anke
---
This post contains affiliate links. Please read here for more information.
[mailerlite_form form_id=2]