Are you a home chef with a passion for whipping up delicious treats in a flash or a mom or dad who simply needs to prepare dinner for the family most evenings?
If you are also looking for a work from home opportunity and want to combine your cooking knowledge with selling quality cookware, kitchen tools, and food products. then the Pampered Chef might be just what you are looking for.
But hold your horses. before you jump into starting a new career as Pampered Chef consultant, read my detailed review to find out how you can join this MLM company and, most importantly, if you can make money selling Pampered Chefs products.
Some people have been wondering if the Pampered Chef is just a scam or a legit 'work from home' business opportunity.
Let's find out the facts you need to know about Pampered Chef right now.
---
Read how I earn four digits a month without selling or recruiting.
---
Is The Pampered Chef A Scam? – My Review
What Is The Pampered Chef Company

The Pampered Chef company has been around for quite some time since 1980 to be exact. The company was founded by a lady called Doris Christopher who saw the need for providing quality kitchen tools and also techniques to make cooking a (family) easy and enjoyable,
Based on the party plan selling method, first established by Tupperware, Pampered Chef consultants are doing in-home cooking demonstrations which the company calls  "cooking shows."
Fast forward to 2019, and Pampered Chef has become a multinational, multimillion-dollar business with over 35000 consultants in the USA, Canada, and Germany.
I think the Pampered Chef's success story has a lot do with its parent company Berkshire Hathaway who had acquired PC in 2002.
According to Forbes, Berkshire Hathaway is the fourth largest public company in the world in 2018 and is led by Warren E. Buffett.
Tracy Britt Cool has been appointed as Pampered Chef  CEO in 2014.
Pampered Che's success story is not without ups and downs. In 2016, they withdrew from the UK market leaving Pampered Chef consultants without business they had worked hard for.
---
Are Pampered Chef Products Any Good

Pampered Chef has a wide variety of products on offer ranging from cookware, stoneware, bakeware, kitchen tools, cutlery, knives, to even food items like rubs and spices, baking mixes, oils, etc.
90% of the products are exclusive to Pampered Chef, for example, the Rockcrok® cookware that come with a 5-year warranty. Stainless steel ware and cutlery have a lifetime warranty and all other products have some sort of warranty which you can find is marked in circles as 1,2,3,4,5, which presents the years of warranty for the particular product.
The prices vary and suit different budgets, from kitchen tools for under $10 and cookware sets that cost around $450. Now I feel these prices are reasonable even when you shop around and have a look on Amazon.
High-quality cookware, knives, bakeware, and the likes are usually not cheap to get so Pampered Chef products are not too overpriced in my opinion (with a few exceptions though).
The reviews about the product quality are a mixed bag. You'll find raving reviews and of course 1-star reviews. You can find them on Amazon and on the Papered Chef website as well.
Here is an example for the Multipot Steamer with a collapsible steamer.

In conclusion, the Pampered Chef products are worth a try considering the generous warranty.
If the products weren't of good quality I doubt that the company would be still operating.
---
How To Become A Pampered Chef Consultant

To become a Pampered Chef consultant you need to order one of the starter kits either for $109, $159. and $249. What surprised me was the paperwork box that is included in each starter pack.
The number of business tools including catalogs, product information cards, sales receipts, thank you cards, brochures, invitation cards, etc, is impressive and makes these starter kits great value for money. View the list here.
You also sign up for the eBizTools® which are free for the first 90 days. After the 90 days, it will cost $10/months.
It includes a personal website, customer connection emails, customer eNewsletters, host tools, and email invites, and reminders.
---
Can You Make Money Selling Pampered Chef

The Pampered Chef compensation plan is easy to read and to understand (not like the one from Nu Skin and other MLM companies that can give you a  headache).
You start as a consultant and could achieve National Executive Director as the highest rank. There are nine consultant career levels all up.
The commission payments on retail sales are tiered as follow:
Sales for up to $749 a month – the payout is  21% in commission
$750 – $1249 a month in sales gives you 22% in commission
$1250 – $2499 a month in sales equals 23% in commission
$2500 – $3999 a month in sales is 24%
more than $4000 a month in sales gives you 25% in commission payments
So if you are looking to earn a side income of say $500 a month you'll have to sell at least $2500 worth of products, considering you haven't recruited anyone so you don't get any commissions for a downline.
It is doable but takes a lot of effort in getting parties organized, doing the parties, and maybe even paying for the ingredients for the 'cooking shows'.
You can also earn free products and get a discount of  50% on products.
To stay active as a consultant you have to have $150 in sales each month. This requirement increases substantially when you qualify to team leader which is the 3rd rank. As a team leader, you need to have $750 in sales each month.
It is hard to say what the overall earning potential is because there are no Pampered Chef income disclosure statements available online.
So I assume that the majority of Pampered Chef consultants will earn a low commission and only a low percentage of the consultants will achieve the higher paid ranks. That's how it usually 'works' within an MLM company.
---
The Hostess With The Mostest – Party (Plan) With Pampered Chef
Pampered Chef aims to sell their products primarily through in-home demonstrations which are pretty hands-on and take a lot of planning and preparation on the consultants part.
The whole idea is very similar to Tupperware – the consultant shows and demonstrates how the products work to the (hopefully) buying audience.
The social selling setting with a group of friends a few drinks etc, makes usually for good sales.
The hostess will get rewards as a thank you for inviting her friends and organizing the gathering in general. But I know from being involved in the direct selling/party plan business myself that it is not easy to get people to host a party.
Even if you have party bookings, it takes a lot of time, follow up emails and phone calls to get things sorted, And it is not uncommon to get last minute party cancellations. And then what, your sales goals for the month can be flushed down the drain in an instant.
So, to make things easier, Pampered Chef has adapted to the new era of social media and offers the chance to have virtual parties where people can order through a link and the hostess still gets her rewards.
That is great news and will certainly help with getting more sales. It may even help with recruiting new consultants.
---
Is The Pampered Chef A Scam or Should I Become A Pampered Chef Consultant
Well, is the Pampered Chef a scam? The clear answer is 'No'. It is a solid company that offers quality products and has been around for over 30 years.
Does that mean that I should become a Pampered Chef consultant?
Before I give you my opinion I would like to have a look at the Pros and Cons with the Pampered Chef business opportunity.
There are a few things I like:
The products are of good quality and a high percentage is made in the US.
Most of the products are reasonably priced offering something for any budget.
The Pampered Chef is BBB accredited with an A+ rating and is a member of the DSA.
The compensation plan is easy to understand.
Pampered Chef is part of a solid and strong parent company.
Starter Kits offer good value for money.
The opportunity to hold virtual parties
Here are the Cons about Pampered Chef
The cooking shows are hands-on for the consultant and require lots of preparation, some sort of cooking skills, and are time-consuming.
It can be challenging to get people to book parties. So many people are very busy nowadays and they may retreat to buying (cheaper) products on Amazon or other online retailers.
Being a Pampered Chef consultant is not really a work from home job unless you only do virtual parties. You have to travel to the party venue and probably have to work on Fridays and weekends depending on what best suit your host.
To earn a full-time income requires putting in full-time hours. It is not only the party you are holding. You have to send out emails, ring customers to follow up orders, ring customers to book parties, sponsor new consultants, train new consultants and so on.
The requirement to count as an active consultant is initially okay with  $150 a month. But as soon as you reach the 3rd rank, team leader, you need at least $750 in sales to maintain your rank.
It is not your business. As I pointed out at the beginning, Pampered Chef left the UK market in 2016, leaving many consultants without a 'business' they have worked hard for. Even though it doesn't look like it will happen any time in the US or Germany; it can happen when the business doesn't make any profit. Avon, for instance, withdrew their market in Australia and New Zealand last year.
So back to my initial question 'Should I become a Pampered Chef consultant?'. I personally would not become a Pampered Chef consultant because of the low-income potential for a lot of work you have to put in.
I have been a direct seller for a party plan business and know how challenging it is to keep momentum in this industry.
The biggest drawback with any MLM company for me is that it is not YOUR business. You don't have any influence on their marketing structure, price policy, or anything else business related.
If you manage to recruit people, you can train them but ultimately it is not under your control how your downline will perform aka sell and recruit.
I do think that Pampered Chef might be a good business opportunity for people who love selling, who love being social, love to do cooking demonstrations and don't mind being on the phone with customers or potential hostesses.
So ultimately, the decision is up to you whether or not you want to become involved with Pampered Chef.
Please keep in mind, that "The overwhelming majority of MLM participants (most sources estimated to be over 99.25% of all MLM distributors) participate at either an insignificant or nil net profit.[12] Indeed, the largest proportion of participants must operate at a net loss (after expenses are deducted) so that the few individuals in the uppermost level of the MLM pyramid can derive their significant earnings." [source: Wikipedia]
---
Alternative Business Opportunities
There are many other 'work from home jobs' out there that will give you the chance to be your own boss, and work flexible hours.
My preferred business model and the one I would recommend is to build your own website and promote things you feel passionate about. You could write about healthy eating, share recipes, and promote products you know are of great quality. That could be Pampered Chef, but also any other products you love and know.
The point is, with your own blog/website you have your own REAL business that no one can take away from you. It is your asset with your own stamp on it.
You don't need any inventory, you don't have to ring customers, or ask friends and family for favors, and there is no recruiting necessary to earn money.
You can work flexible hours from home and anywhere you like. You are your OWN boss!
Sounds good to you? You can read more about it here.
For many, the sound of blogging, and building a website may sound intimidating but there is a training platform where you learn step-by-step everything on how to build an online business.
It is completely free to start and doesn't require any credit card details. With the help and support of this online platform, I have built my online business for the past three years and earn now four digits a month in passive income.
Please feel free to check it out for yourself.
You can Sign up here FOR FREE (no credit card details required).
Start Building A REAL Business!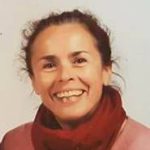 Anke
---
This post contains affiliate links. For more information, please read the full disclosure here.