It is always a good idea to do some research before joining an MLM company so welcome to my unbiased review of LifeVantage.
LifeVantage is a Utah-based health and wellness company which is best known by its flagship product, the controversial dietary supplement Protandim.
LifeVantage tries to get attention to find new consultants by using catch phrases like 'become a biohacker' or 'hack your free time' or choose between 'side hustle and full time gig.'
It clearly addresses the millennial generation with its modern looking website and a trendy guy (with no tie) selling this 'new' opportunity.
Well, is this health and wellness company really what it promises to be or is it just another scam?
In my unbiased LifeVantage review I am going to shed some light about the products, and the controversial reviews they have received.
I will not only talk about the joining process but also if you can make money with this company?
Looking for new ways to get more leads and sales without actually talking to anyone?
Read more about how you can catapult your leads with any MLM and network marketing company.
---
---
Is LifeVantage A Scam? My Unbiased Review
What Is LifeVantage?
LifeVantage is yet another Utah based MLM company just like Perfectly Posh, Nu Skin, and Usana.
The competition in the health and wellness niche is fierce so LifeVantage tries to distinguish itself from other MLM companies by getting away from the more formal approach to finding new distributors as well as new customers.​
Instead, the look and feel of the companies website is clearly aimed at the hip and trendy millennial generation.
LifeVantage has seen a lot of changes since it was founded in 1988. The company was formerly known as Lifeline Therapeutics, Lifeline Nutraceuticals, and Yaak River Resources. (source: Wikipedia)
LifeVantage started orginially by selling its products via retail stores but switched in 2009 to the MLM selling strategy.
It is no secret that there is way more money to be made by adopting the multi-level marketing business model especially when the distributors have to have monthly purchases to qualify for commissions.
So after years of having the products sitting on store shelfs and loosing millions of dollars, the move to multi-level marketing catapulted the company to its path of success it seems.
The current CEO is Darren Jensen who has been in this position since 2015.
LifeVantage has a global presence in Europe, Asia, Oceania&Pacific, North America, as well as Central America.
​

---
Let's Talk About The LifeVantage Products
LifeVantage claims that its products reverses the process of cells wearing down as you get older.
According to the company, LifeVantage's flagship product Protandim Nrf2 Synergizer "... helps your cells produce their own antioxidants, so you can neutralize free radicals, feel younger, and live healthier." (source: LifeVantage)
There is also an impressive list of other benefits but none have been evaluated by the FDA.
What Is Protandim?
Protandim is basically a herbal dietary supplement which contains five ingredients: Milk Thistle, Tumeric, Green Tea, Bacopa, and Ashwaghanda.
Protandim and its effectiveness is controversial and has not been backed up by comprehensive scientific studies. You can read more about it here.
Even worse, a study on humans has shown that the group of patients who had taken Protandim had more side effects than the group that had taken placebos.
Side effects included vomiting (2 versus 0), stomach ache (5 vs 2), dizziness (5 vs 2), and headache (6 vs 3). Read more details here.
The question is: Would you take a product that is expensive, and has no scientific prove that it even works?
Other products of LifeVantage include the new range of hair care products 'TrueScience' which also features anti-aging skin care products.
LifeVantage has Pet, and weight managment products in its range as well.
Preferred Customers
LifeVantage's products are certainly not cheap but also not more expensive then similar products from other companies like IDLife for example.
To save yourself some money, you can sign up as a preferred customer at no addtional cost to you. You do have to agree on a monthly autoship order though.
Depending on the product you can save between $5 and $30 a month on particular items.
---
How To Start Your Biohacking Journey
Well, here it is again, one of LifeVantage's favorite catch phrases ' Biohacker'. It is bascially just a trendy and 'cool' word for, let's face it, a LifeVantage distributor.
If this isn't enough, LifeVantage points out that "Any biohacker knows that to truly take control of your body's output, you need to first control what is input - beginning with what nutrients it receives. This is why Nutrigenomics are a fundamental part of the biohacker's arsenal." (companies website)
But don't worry, you don't need to know what Nutrigenomics is to sign up to become a distributor.
All you need to do is, fill in an Distributor enrollment form, and choose from four packs to get started.
The cheapest option is the Start Kit for $50 plus shipping, handling, and tax.
The Start Kit includes:
3 Annual Product Guides, 1 What's in the Kit? Guide,
1 6 Basic Elements Brochure (10-pk),
1 Product Samples Ingredients,
5 day sample of the Vitality Stack Packets,
5 TrueScience® Anti-Aging Cream Samples,
1 AXIO® Sour Cherry Stick Pack,
1 AXIO® Decaf Red Raspberry Stick Pack,
1 AXIO® Green Grape Stick Pack,
1 AXIO® Decaf Grapefruit Stick Pack,
1 AXIO® Dragon Fruit Stick Pack
If you would like to spend more money you can do so by purchasing the Silver Pack for $300; the Gold Pack for $600, or the Platinum Pack for $1200.
All three packs include the Start Kit as well.
As you will see in the compensation plan, you'll need to purchase at least around $50 (40 PV) in personal purchases to be eligible for commission payments.
That brings me to ...
---
Can You Make Money With LifeVantage? The Compensation Plan
To be completely honest with you, LifeVantage has one of the most complicated compensation plans I have seen in a long time.
And I mean, I have reviewed quite a lot MLM companies in the past. I am not even attempting to explain the whole compensation plan.
You can read it for yourself here.
But what has stuck with me is, that in order to be eligible for commission payments, you must have at least 100 in PV until you reach Rank Pro 4.
It will then increase to 200 PV a month.
If you want to get the full Smart Start Bonus for example, you are better off with accumulating 200PV a month. That will give you a 40% commission as opposed to a 30% for 100 to 199 PV/month.
Part of the PV is always at least 40 PV in personal purchases!
LifeVantage Earnings Statement
To get a better picture of whether or not you can earn money as a side hustle or even a full-time income, we need to look at the companies income disclosure.
It doesn't look very promising in my opinion. To make an average monthly income of around $500, one needs to be at rank Pro 3 ( only 5% get there). To make an average of $2500 a month, you need to be a Premier Pro 5 which only 1% of distributors achieve.
Read my ultimate guide of making money online.
I do think these numbers speak for itself. It takes a huge effort to sell the products and to convince people to commit to a monthly autoship for overpriced products.
Before I talk about how you could make a passive income in a different way then MLM, let's have a quick look at the Pros and Cons of LifeVantage.
---
The Pros Of LifeVantage
Here Are The Cons Of LifeVantage
---
Is LifeVantage A Scam?
I don't think I can call LifeVantage a scam because of the product range and some good customer reviews.
But
It always leaves a bad impression with me when distributors have to purchase products each and every month just to be eligible to earn a commission.
That is how companies like LifeVantage actually make a profit.
So if you are interested in joining LifeVantage as a distributor, you need to be aware of these ongoing monthly additional costs.
In Conclusion
Ultimately, the decision whether you should be joining LifeVantage as a distributor or not is up to you.
I would recommend to try the products first to see if you like them and ultimately promote them to other people.
I personally would not get involved with LifeVantage for all the reasons I have listed in the Cons section.
LifeVantage tries to sell itself as hip, cool, and trendy, but at the end of the day, they are just a good old MLM company.
Here is what I would recommend to earn money and to make a passive income.
An Alternative Way Of Making Money
There are so many other ways to earn money and work flexible hours at the same time.
If you had enough of being in the MLM or direct selling industry, you might want to carry on reading. It may lead you to something amazing...
What I am about to introduce is not the promise of getting rich quick (is there such a thing?), instead the chance to build a sustainable business without recruiting or being depended on one company or one product.
Related post: How I Make Passive Income Online and earn four digits a month.
For the past three years, I have been building my online business that doesn't involve recruiting, selling or even cold calling people at all.
Now I can work whenever and wherever I want to work with only a laptop and an internet connection.
Affiliate Marketing
You may have heard of affiliate marketing before but never really knew what it was all about?
In a nutshell, first up it is a legit way of earning a commission for products you recommend via a website or a blog that you have to build.
In return, you earn a commission when people buy products or services via your blog.
The website/blog is your own business, you own it not anyone else. You are in control of what you want to write about and what kind of products you would like to recommend to your readers.
It is a true work from home opportunity where you can work at your own pace as much or as little as you want to.
Extra tip; with my recommended business model you will still have your friends and family, and you don't have to deal with complicated compensation plans etc.
What Are The Advantages Of Affiliate Marketing:
low start-up costs, if any
the opportunity to earn passive income for years to come
a legit way of making money online
you are in control of what products or services you like to recommend
work from literally anywhere in the world
no recruiting
no selling
no inventory - you only need a good laptop
flexible hours
you are not tight to only one company
your blog is accessible 24/7 by potentially millions of internet users around the world
The Cons Of Affiliate Marketing
it can take months until you earn money
for beginners, there is a learning curve involved
it can be challenging not to see any results for a while
Who Is Affiliate Marketing For
for people who'd love to build their own business risk-free
for Entrepreneurs
for people who love to learn and love challenges
for everyone who wants to build a passive income stream
for people who want to work truly flexible hours
for people who seek time freedom
If this sounds like you, why not give it a go? It is free to get started, with no strings attached.
Ready to take the leap and start a legit business that doesn't involve recruiting or selling?
Start Building A REAL Business!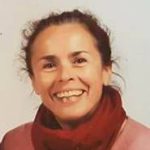 Anke
---
Please note, this post contains affiliate links.
Stop Annoying Friends And Family!
Discover How To Create Passive Income
Without Recruiting One Person!
Sign-Up For My Free Email Course And Start Building A REAL Business!