Is IDLife A Scam Or Are They The Real Deal you have been waiting for? Are you wondering if it is worth your time to become a  part of this MLM company.
In my IDLife review, I will talk about the company, its founder, the products, and walk you through the joining process and compensation plan.
What makes IDLife different to other MLM companies which are selling health, weight loss, and wellness products?
Similar and therefore competing companies are Advocare, Modere, or Zurvita.
Can IDLife compete in this already saturated market?
Good on you for doing your research before getting involved with the IDLife opportunity. Too often people are losing money with MLM companies and end up frustrated and with a lot of debts.
I'll try to shed some light about the fact if you can make any money with selling IDLife products and finally, is this company legit or just a plain old scam.
At the end of this IDLife review, I will introduce a business model that may be great for people who have had enough of being in the network marketing industry. Who knows, it may lead to something amazing.
Without further ado, let's get started.
---
Read how I earn at least four digits a month without recruiting or selling. And you can do to.
---
Is IDLife A Scam? – Or Are They The Real Deal
Some Facts About IDLife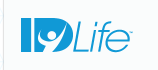 IDLife is a quite a young MLM company. It was founded in 2014 by Logan Stout who is the founder and CEO of this health and wellness company.
IDLife stands for Individually Designed Life, an innovative approach that sets it apart from similar companies that are selling nutritional and dietary supplements.
It basically means that the customers answer questions via the IDAssessment about their lifestyle, health issues, eating and drinking habits,  and things they want to improve on.
Based on the information the IDLife team will then create a customized pack (called IDNutrition) with vitamins and nutrition for each individual customer so they can achieve their health goals.
This is a free, confidential health assessment which includes your IDHealthScore, and a detailed health report. Pretty cool, right?
Logan Stout, the founder, and CEO of IDLife is a very successful entrepreneur and also a motivational speaker. He has been involved in the network marketing world for some time.
He started as a distributor for an MLM company called Stream Energy/Stream Ignite, selling energy and natural gas to residential and commercial customers.
Logan made it to the top as a Presidential Director.  Unfortunately, his name was also on the list for a class action lawsuit against the company alleging them to operate a pyramid scheme. The lawsuit was filed in 2009. Read more here.
That may be one of the reasons Logan left the company and decided to found his own network marketing business.
Celebrity Endorsers
Logan knows the importance of branding and marketing and has adopted a system that works well for other companies like Advocare for example.
Having celebrities on board to help to get the name of the products out there, always helps. In the case of IDLife, it is Troy Aikman (Dallas Cowboys Hall of Fame) and fitness expert Larry North.
The list of names will most likely grow in the future.
---
The IDLife Products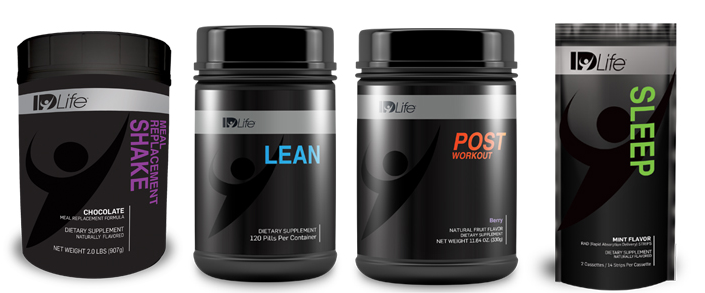 IDLife has a good variety of nutritional supplements, shakes, weight loss management products, sleep strips as well as skincare products.
The flagship product is the IDNutrition pack. Based on your IDAssessment (HIPAA compliant) which will provide you with your ID HealthScore and health report,  the team at IDLife puts together nutritional supplements and vitamins individually packed and send to you.
This is something no other MLM company in the health niche does and what sets IDLife apart from others.
They also have a kids range which is a big market. More and more parents are concerned about nutrient deficiency in their kid's diet because many of the little munchkins are fuzzy eaters or have allergies.
IDLife caters for the growing demand for quality nutritional supplements for kids which are low in sugar at the same time.
IDLifes products are not cheap but also not shockingly expensive either. Still, it could be an issue when you are trying to sell them.
Looking at the shakes, for instance, one bag contains 15 servings and retails at around $42. That means one serving costs you $2.80 which equals probably a cup of Joe at your local coffee shop.
So, you could say, I'd rather invest in my health than buying a coffee each day. It's the buyer's decision ultimately but something to keep in mind when opting for the IDLife opportunity.
Also, there are always cheaper options available that people can purchase online via Amazon or iHerb for example.
All up, there are 50 products in the range, all made in the USA.
IDLife puts a lot of emphasis on the fact that the IDAssessment and ID Nutrition (their customized nutritional supplement program) has been developed over 18 years by scientist and doctors.
"Developed over 18 years by a group of scientists and doctors, this extensive technology takes into consideration what medications you are currently taking, your dietary habits, allergies and much more!" [source: IDLife website]
These statements are pretty vague. What kind of studies have they done? What methods have they been using? Who has been involved? Did they test on animals or humans?
There is really not much information available except that it took 18 years to develop this technology and that doctors and scientist were involved.
Well, Bode Pro provided more scientific information than IDLife, that's for sure.
Loyalty Program
You can become a preferred customer by signing up for an auto-ship order. Signing up is free and you get a 10% discount on all products. On top of that, you can earn loyalty points which are redeemable for free products.
There is also a 30-day money back guarantee. Sounds like a pretty good deal to me.
---
Check Out My #1 Recommended Business Model. No Recruiting, No Selling!
---
How To Join – Become An Associate With IDLife

Okay, how can one join the IDLife opportunity? There are actually two ways to do it and one of them is free!
Here is the first option: you can sign up as a member and order a Virtual Starter Kit.
You can then qualify to become an IDLife associate by selling at least two product kits for $299.99 each or accumulate 500 Personal Customer Volume.
The Virtual Starter Kit includes:
1 Free Month of Pro Website Bundle
Digital Success Planner
Digital Product Brochure
Digital Experience Guide
Here is the second option: You buy one of the five enrollment kits which will give you an instant discount of 30% on the products (for the first order you'll get 40%!), plus products, plus a 1 Month Premium Website Bundle Subscription. The following months, the website subscription costs $27.49/month.
New Year New You Enrollment Kit: $199.99
Associate Enrollment Fit Kit: $299.99
Associate Experience Enrollment Kit: $299.99
Associate Experience Enrollment Kit + Product: $699.99
Associate Experience Enrollment Kit + All Product: $1999.99
Overall, I personally would start for free to 'test the waters' so to speak. You can always upgrade by buying an enrollment kit.
---
Let's Talk About Money – The IDLife Compensation Plan
There are various ways to earn money with the IDLife company. They have quite a complex compensation plan and it took me a while to figure out what certain requirements are.
It's important to know that IDLife has changed the comp plan a few times and there are various versions on the net. In this post, I am referring to version 18.6.
Here is a (incomplete) list of some of the perks:
You can earn the IDNutrition pack for free when you put your IDNutrition on a scheduled delivery (auto-ship) and have three preferred customers who do the same.
The same principle applies for the Slim+; put it on auto-ship and get three preferred customers who get Slim+ delivered monthly.
Now to the retail sales commissions. For the first 30 days, you'll get a 30% commission. After that, the base commission starts at 20% and increases with the sales volume.
The image shows only one part of the table because the important part is that the commission payments depend on your sales volume. The more you sell the more you earn,
There is also a fast start bonus: "Sell IDNutrition or any combination of products totaling 70 QV ($100 retail) to a Customer or combination of Customers (Household, Preferred or Retail) within 30 days of your enrollment date to receive a one-time $100 Fast Start Bonus. Note: This bonus may only be earned once during your first 30 days."
Another interesting bonus/reward is the 1000PV Club that gives you the chance to get the monthly Premium bundle subscription valued at $27.49 for free.  Once you accumulate 1000 PV for the month, you'll get the subscription for free the following month.
I do like the PCV annual bonus, that rewards associates with a bonus for their annual sales. For example, if you have sold $10000 PCV a year, you earn a $500 bonus.
Lastly, the Business Builder Bonus.

The image doesn't need much explanation. These bonus payments reward the associate for recruiting new associates when they spend at least $299.99.
Here is a bit of a catch: "To qualify for Levels Two and Three of the bonus, you are required to have your 3 & FREE completed each month or have 500PCV.  As a new Associate, you are given a grace period and will automatically earn all three levels of the bonus for your first 60 days."
For more bonuses and payments, please read more in IDLifes compensation plan.
---
Can You Make Money With IDLife
Well, your guess is as good as mine. Unfortunately, IDLife hasn't published an income disclosure yet.
But looking at other income disclosures that have been published by various MLM companies, they have one thing in common: Most people either earn just a bit of money, meaning around a $100/month or they even lose money.
A 2018 poll of 1,049 MLM sellers across various companies found that most sellers make less than the equivalent of 70 cents an hour. Nearly 20 percent of those polled never made a sale, and nearly 60 percent earned less than $500 in sales over the past five years. Nearly 32 percent of those polled acquired credit card debt to finance their MLM involvement. [source: Wikipedia]
---
The Pros Of Being An AssociateWith IDLife
First up, it is good to see that one can get started for free (including the virtual starter kit) and therefore has the chance to check out if this would be a good money earning opportunity.
You still need to purchase products though.  How else can you promote products if you haven't used them yourself?
You can earn free products by getting new preferred customers.
I do like the IDAssessment so customers can find out what vitamins and nutrients will benefit them towards better health.
What Are The Drawbacks
There is no indication of how much money has been earned by Associates in the past because IDLife has not published an income disclosure (yet).
That doesn't speak for a company. There is no need for hush-hush mentality, is there?
IDLife is not accredited with the Better Business Bureau but still received a rating of A-. There are only a few complaints about the company so far.
The monthly website bundle subscription of $27.49 is quite pricy compared to other companies and adds more expenses to the monthly costs.
The compensation plan is complex but as usual, most bonuses are being paid out to higher ranks.
IDLife puts a lot of emphasis on the scientific studies behind its products but to me, these statements are too vague with little to no details on what exactly they have found out and how the studies were done.
---
Is IDLife A Scam?
Based on my research I don't think that IDLife is a scam. There seems to be a good focus on building a customer base and not just on recruiting.
IDLife has a unique approach to help customers to find the right amount of nutrients and vitamins which sets them apart from other health and wellness MLM companies.
---
Wrapping It Up
Ultimately it is up to you if you want to get involved with this MLM company. Since IDLife is a relatively young company, you may even have a chance to advance in the ranks and earn good money.
To be successful though, you need to know about sales techniques, how to present a product and how to approach people. Not everyone is willing to pay money if they don't know the product.
Also, people are more aware of MLM companies nowadays and had enough of being bombarded by social media promotions and the likes.
It still needs to be evaluated if the products are worth the money and do as they promise. Only people who have used them can comment on this part.
It is going to be interesting to see how IdLife is doing in a few years time.
---
An Alternative Way Of Making Money
There are so many other ways to earn money and work flexible hours at the same time.
If you had enough of being in the MLM or direct selling industry, you might want to carry on reading. It may lead you to something amazing…
What I am about to introduce is not the promise of getting rich quick (is there such a thing?), instead the chance to build a sustainable business without recruiting or being depended on one company or one product.
Related post: How I Make Passive Income Online and earn four digits a month.
For the past three years, I have been building my online business that doesn't involve recruiting or calling people at all. Now I can work whenever and wherever I want to work with only a laptop and an internet connection.
You may have heard of affiliate marketing before but never really knew what it was all about?
In a nutshell, first up it is a legit way of earning a commission for products you recommend via a website or a blog that you have to build.
In return, you earn a commission when people buy products or services via your blog.
The website/blog is your own business, you own it not anyone else. You are in control of what you want to write about and what kind of products you would like to recommend to your readers.
It is a true work from home opportunity where you can work at your own pace as much or as little as you want to.
Extra tip; with my recommended business model you will still have your friends and family, and you don't have to deal with complicated compensation plans etc.
What Are The Advantages Of Affiliate Marketing:
low start-up costs, if any
the opportunity to earn passive income for years to come
a legit way of making money online
you are in control of what products or services you like to recommend
work from literally anywhere in the world
no recruiting
no selling
no inventory – you only need a good laptop
flexible hours
you are not tight to only one company
your blog is accessible 24/7 by potentially millions of internet users around the world
The Cons Of Affiliate Marketing
it can take months until you earn money
for beginners, there is a learning curve involved
it can be challenging not to see any results for a while
Who Is Affiliate Marketing For
for people who'd love to build their own business risk-free
for Entrepreneurs
for people who love to learn and love challenges
for everyone who wants to build a passive income stream
for people who want to work truly flexible hours
for people who seek time freedom
Ready to take the leap and start a legit business that doesn't involve recruiting or selling?
Start Building A REAL Business!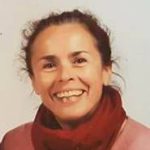 Anke
Connect with me on Wealthy Affiliate
---
This post may contain affiliate links. Please read the disclosure for more information.