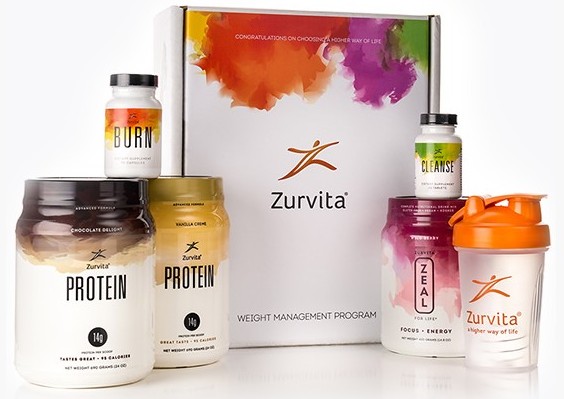 There are countless opportunities out there to get involved in direct selling and multi-level-marketing that promises you the freedom to choose your own (working) hours and the opportunity to earn big bucks.
My Zurvita review will show in detail what it takes to get involved with this company and if it is the right business for you.
The company has established itself in the Evergreen Health and Weight Loss Niche which is always popular but also highly competitive.
After all, who doesn't want to stay healthy and let's be honest, nearly everyone tries to lose a few pounds now and again.
Zurvita's tagline is 'pursuit a higher way of life' and if it sounds like you, please read on.
Looking for a business opportunity that doesn't involve recruiting or selling? Read my # 1 recommendation here.
---
What Is The Zurvita Company All About
Zurvita was established in 2008 by Mark and Travis Jarvis, who have been previously involved in direct selling with huge success. The headquarter is in Houston/Texas.

There are three founding principles that carry throughout the company:
Build a company that honors and glorifies God.
Develop a company with humble leadership
Create an environment where people can win at every level.
For people who feel uncomfortable to work for a company that has a religious background, it might be not the right choice. If you don't mind it, please keep reading.
Zurvita is currently present in seven countries including Australia, Canada, Singapore, and the Dominican Republic.
It is always a good sign when a company is accredited with the Better Business Bureau where they have achieved an A+ rating. They are also a member of the Direct Selling Association (DSA).
---
The Products
Zurvita's product range is very limited with only four products.
The flagship product is called 'Zeal For Life' and is a powder that needs to be mixed with water for a healthy drink that contains a high number of superfood like the Goji berry, rice bran, turmeric, Aloe Vera' just to name a few.
It comes in five flavors and is supposed to boost your energy and to help with weight management.
I haven't used the products myself but customer reviews on Amazon are very positive with lots of people claiming that they have noticed to feel better and more energized.
A wellness canister "Zeal For Life" of 14.4 ounces (420 gm) will last 30 days and costs approximately $2/day. Ordering it on Amazon might be a great option who would like to try the product first before committing to spending a lot more money on auto shop orders.
I do like that Zurvita offers vegan, gluten-free, and kosher options as well.
The other Zurvita products are
Zurvita Protein – comes in two flavors and contains 26 essential vitamins and minerals.
Zurvita Burn – designed to lose weight.
Zurvita Cleanse – it is supposed to cleanse your digestive tract from harmful weight gaining bacteria.
You can also purchase a weight management kit that is also called 'Zurvita Transformation system' which includes the cleanser, Zurvita burn, a shaker and of course "Zeal For Life".
All first-time orders of the Zeal wellness canister come with a satisfaction guarantee. If you are not happy with the product, you can request a refund.
---
How To Join – The Business Opportunity
As with any other MLM company, joining Zurvita as an independent consultant is easy. The enrollment fee is $35 for a year and the annual renewal fee is $25. Canadian and American residents receive a Welcome Kit with their enrollment fee but I couldn' find any details about what the Welcome Kit contains.
To get things started, you'll need to buy at least a Wellness Pak which costs at least $70; this pack must be purchased each month.
According to the compensation plan "As a Consultant, in any month Enroll 3 Preferred Customers with Zeal and get your Wellness Pak Canister for free, plus tax and shipping."
The pack includes a replicated website and access to the Z-center back office.
Any other product purchases are not required by Zurvita.
---
Read more, how I am earning more than $500 a month in passive income.
---
The Compensation Plan
The compensation plan is probably that what interests you the most, right? And let me tell, it is quite complicated as expected. It takes Zurvita 25 pages to explain the whole thing and I actually lost interest after reading up to page 10 to be quite honest.
Here is the gist of it. The basic commission is 20% of all product purchases. According to Zurvita, the compensation plan is based on product sales and not for enrolling new consultants.

In addition, they also have a luxury car program as well.
As a consultant, you are starting as a Business consultant but by purchasing a higher valued pack (quick start pack or builders pack) you can get started as Managing Consultant.
The highest rank is the Crown Ambassador.
Can You Make Money With Zurvita
Well, I had a closer look at the income statistics and found out that the majority of Zurvita consultants (78.1%) earn on average $51 a month.
There are people who earn significantly more. Out of over 18 000 consultants in 2016, 27 consultants earned in average $6200/ month and 42 consultants earned $19152/ month. For more details see the income disclosure statement.
So, yes, you can achieve a significantly high monthly income but only a few people are able to get there. It requires hard and consistent work.
---
Pros And Cons Of The Business Opportunity
Here are the Pros:
With 10 years in business, Zurvita is a well-established company. They are transparent with being a member of the DSA, BBB and also with disclosing their income statements.
The focus is on selling the product and not recruiting.
The health and wellness niche is evergreen so there will be always a customer demand for products that enhance a healthy lifestyle.
Peter Nielsen, a successful bodybuilder and personal trainer, is now life coach for Zurvita to help people with the weight management kit and change of habits. It will most likely increase Zurvita's reputation.
Zurvita has developed an app that helps consultants to share the product and gain new customers. Simply send it to prospects and they can watch a short video
Comprehensive compensation structure.
Here are the Cons:
It doesn't seem to be a lot of training for new consultants and it is not clear how they are supposed to sell the product.
The start-up costs can be quite high, depending on which pack you are choosing.
Lots of competition in the weight loss, health, and wellness niche.
The product range is limited to only four products.
The products are not FDA approved.
Less than 1 percent of consultants earn over $6000/month. The majority (78%) earn in average $51 /month.
---
Final Thoughts/Verdict
Zurvita is a reputable company that has been in business for 10 years and is present in seven countries.
If you love selling products and have a great network with friends and family than Zurvita might be a great way to earn money.
Nearly everyone wants to live healthy, get the right nutrients into their diet, and most people want to get rid of a few pounds. It is a huge market and I can see selling opportunities at fitness clubs, gyms, and other sports groups.
And who doesn't know people who are feeling stressed, overtired, and overwhelmed by their daily tasks?
It could be a lucrative business opportunity for people who are highly motivated, love to network and don't mind getting friends and family involved to launch their business.
You may have to organize parties to introduce the product to potential new customers but be aware, the competition in the health and wellness niche is vast.
I personally find direct selling/MLM a tough business where you have to learn to deal with rejection, objections, and lots of party cancellations.
It takes a strong mindset to overcome these obstacles and to build a successful business in the industry.
If you do love the products and feel they are worth the money then, by all means, go for it. But expect to put long hours and consistent work into networking, phone calls, and organizing presentations.
To build a substantial income, you'll need to put in full-time hours for sure.
---
Want to build a business that doesn't require network marketing skills and will earn you passive income for years to come? Please read more about how I am earning over $500/month in residual income – no direct selling or MLM.
---
This post may contain affiliate links. Read more in my affiliate disclosure.