Welcome to my Park Lane Jewelry review to find out if you should sell the products of this MLM company or better look elsewhere.
Chances are that you are a mom who is looking to make some extra money while looking after the family, or you may be looking for a work-from-home opportunity.
Many women who get started with MLM simply had enough of the 9 to 5 demands of a regular job and looking to work flexible hours. The chance to earn a lot of money and getting rewarded for it with exotic trips or a car bonus is also very attractive to many.
Before you join the Park Lane Jewelry company, read my detailed review and learn more about the compensation plan and if you can make any money selling the products.
---
I've been involved in MLM for many years and know what to look out for in a good opportunity.
Here is my #1 recommended business model. No sales and no recruiting required!
---
Check out nine important facts you need to know before you join Park Lane Jewelry.
---
Park Lane Jewelry – Should You Really Sell It? [Review]
#1 What Is Park  Lane Jewelry

Park Lane Jewelry has been in business for over 60 years and markets itself "As the world`s leading direct sales jewelry party plan company."
The company is present in 11 countries including Germany, Australia, New Zealand, Canada, Switzerland, Mexico, and the UK.
It is a family-owned business which was originally founded by Arthur and Shirley LeVin back in 1955 in Chicago.
There are now headquartered in Schaumburg, Illinois.
Similar companies are Keep Collective Jewelry and Stella&Dot Jewelry.
---
#2 The Park Lane Jewelry Products

As the companies name suggest, Park Lane Jewelry offers a wide range of fashion jewelry products for women but also for men. Shop conveniently from their website or hold a party and earn some hostess rewards.
Earrings, necklaces, bracelets, rings and even a wedding collection are up for sale. You can get something from as little as $24 for earrings or as much as around $250 for a watch.
I have noticed that Park Lane jewelry has some sales as well which is good for the customer but not so great for the consultant.
It means less commission and some ladies probably wait until the next sales start before they buy.
---
#3 What Are The Products Made Of?
This is a really important question because some people have allergic reactions to certain materials. Park Lane Jewelry has dedicated a whole page to answer these kinds of questions.
Here is what Park Lane Jewelry says: "Usually the base metal is either brass or "jeweler's white metal". Earring posts are surgical steel. Most beads and pearls are glass and will be specified as such. If not specified, they are usually Lucite or acrylic. Gemstones can be faceted glass, genuine Swarovski crystals, or cubic zirconias. Additional components may be leather, enamel epoxy, fabric, suede, shells, etc."
---
#4 The Park Lane Quality Guarantee
For peace of mind, Park Lane offers an unconditional replacement guarantee. What does that mean exactly?
For watches, you have 30 days guarantee where you may replace or exchange the item free of charge. After 30 days, you need to pay a replacement fee of $12 and $6.50 for shipping and handling.
The guarantee for all other items is more generous and spans a period of 120 days where you can get an exchange or replacement for free. After 120 days, you pay a replacement fee of $7 plus shipping and handling.
A cash refund will be given only in the first 30 days.
---
#5 Who Wants To Be A Fashion Director?
Wow, 'Fashion Director' sounds pretty flash even though in my view every person who gets involved with MLM is basically a salesperson. But it doesn't very attractive, does it?
Here are some more inventive variations I have seen with other MLM companies:
Anyway, back to Park Lane and becoming a fashion director. To be precise, there are two options for you to join Park Lane Jewelry.
The first one is to become a Social Stylist.
Now, I haven't found out too much information about it. It says on the website that you can have your own website and pay only $15 a month and are then eligible to receive a 20% plus commission for sales through your replicated website
. It seems to be for women who want to earn a little side income 'on-the-go'.
All commissions are being paid out on a weekly basis. It seems there is less commitment involved in terms of doing home parties.
The second option is to become a Fashion Director.
You can choose from 3 starter kit options.

All of these starter kits include a 1-year-website membership subscription.
For women who don't have a lot of money to invest $229 for the kit, the second option with a down payment of $39 may be of interest. But, your commission will be withheld on the first $750 net sales which pays for the balance of the standard kit.
It looks like, there are no additional costs involved like auto-ship orders or monthly fees.
It is not clear how much the website membership subscription cost after the one year period.
---
Read How I Make Four Digits A Month Without Selling Or Recruiting. Find Out And You Can Do To.
---
#6 Show Me The Money – The Compensation Plan

As a Fashion Director, the commission starts from 30% and can reach up to 50% when you advance to the Sales VP. 30 to 50 % is actually not too shabby.
Once you achieve Branch Director, which is only the next rank from being a Fashion Director, you are becoming eligible for the Mercedes Car program. A pretty good incentive.
To advance to Branch  Director, you need to have four qualifying shows (parties with a minimum sale of $200 net each) plus sponsor one qualifying recruit in a calendar month.
The rank of Branch Director gives you 35% on PV plus weekly overrides.
Altogether there are seven ranks:
Fashion Director
Branch Director
Region Manager
Area Manager
Division Manager
Senior Division Manager
Sales Vice President
To earn overrides and bonuses you have to meet the following requirements: at least two shows/parties a month with minimum sales of $200 net at each show or sponsor one recruit in a calendar month.
To read the full compensation plan including all the requirements to advance in ranks and percentages of bonuses etc., please click here. The comp plan is from 2013 so the numbers may be outdated. Unfortunately, I couldn't find a more recent one.
---
#7 Super Start Bonus
This information is also from the compensation plan of 2013. So you may take it with a 'grain of salt' because I don't know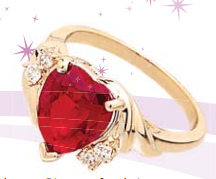 if it is still valid.
For the first six months of being a Fashion Director, Park Lane rewards you with a special 'Super Star Bonus' You can get a 14 k   gold,  diamond and garnet ring when you achieve:
 $5,000 net in PV
 FIVE new recruit starts (who get a min. of  $1,000 in sales each)
---
#8 The Hostess With The Mostess
The main focus of selling Park Lane Jewelry products is via in-home parties or 'shows' as Park Lane calls them.
To get ladies motivated to hold a party, there are special hostess rewards available. To qualify for rewards, the party has to have at least $200 in sales.
As a 'Thank  You' the hostess can buy items for half price, will get shopping credits,  and can choose from selected  60 items for a price of $19 and a couple more perks.
Being in the party plan model myself, I speak from experience that it is not easy to get people to hold a party even with hostess rewards. There are peak times before Christmas or Valentines Day but it can be very quiet during school holidays or in Winter time.
Everyone seems to be so busy nowadays that it takes excellent selling techniques to convince people to have a party.
---
Had enough of selling and recruiting? Read how I earn truly passive income from home.
---
#9 Any Complaints With The BBB?
I haven't seen many complaints about Park Lane Jewelry online if any. There is only one complaint on the Better Business Bureau where Park Lane got a rating of A+.
---
Conclusion
Park Lane Jewelry is based on the good old 'Party Plan' selling model. Get the girls together for a few drinks, try out some fashion jewelry and have a good time.
In theory, it sounds like fun…
But let's face it, who wants to be the 'Hostess with the Mostest' nowadays? I touched on it briefly before: the thought of inviting friends, organizing snacks and drinks and cleaning up afterward can be daunting for many ladies who are already struggling with work obligations and running a household.
I am missing the modern touch with Park Lane as you can find it with Younique and their virtual parties or Mary Kay, who offers an app that customers can download.
Maybe there is a modern touch here with being a 'Social Stylist'? The thing is only that Park Lane doesn't give out much information.
Let's face it, direct selling/MLM is a tough business where you have to learn to deal with rejection, objections, and lots of party cancellations.
It takes a strong mindset to overcome these obstacles I mentioned before and to build a successful business in the industry.
Have you noticed that most MLM companies are mostly targeting women as potential recruits? Women join these companies for so many different reasons.
Quite often they look for ways to supplement the household income, find something that offers flexible hours, and the chance to make a career.
The sound of starting "a Dream Career", incentives like luxurious rewards trips and most importantly, getting recognition for all your hard work  – it is no wonder that so many women join MLM companies.
When I started my direct selling business I was looking for something different than 'just' being defined as a mom. The thought of being part of a sisterhood was also appealing to me.
Even though I am a self-confident person, not reaching my goals, and not getting enough sales and recruiting left me quite frustrated at times and doubting myself.
One thing I have been missing with Park Lane is the fact that they have never published an income disclosure. The compensation sounds all great but, can one earn really money with Park Lane Jewelry is not so sure.
The truth is 'the overwhelming majority of MLM participants (most sources estimated to be over 99.25% of all MLM participants) participate at either an insignificant or nil net profit.' (source Wikipedia)
If you do love the products, are into fashion jewelry,  and feel they are worth the money, then, by all means, go for it. I don't think there is a huge risk to lose money.
Park Lane Jewelry seems to be a solid company with over 63 years of being in business. They have a generous compensation plan with no monthly personal purchase requirements.
To build a substantial income, you'll need to put in full-time hours for sure and you need to recruit new people into  the business.
---
Want to build a business that doesn't require network marketing skills and will earn you passive income for years to come? Please read more about my #1 recommended business model.
---
Is There A Better Business Model?
When I look at Park Lane Jewelry, I  think there are better business models out there than selling, recruiting, and doing home parties.
I had been a consultant with a direct selling company for over three years so I speak from experience when I say it takes a lot of hard work to be successful with the MLM business model.
The initial enthusiasm rubs off pretty quickly if other people don't share the same love for the product you are trying to sell.
I've learned that selling stuff to people is not my strong point even though I loved the products.
Ringing potential customers, dealing with return and refunds, traveling for hours to do presentations without sometimes getting any sales was tough going.
I know of people who were super successful but they were working consistently for around 40 hours or more a week.
Well, looking back I'd say it was a huge learning curve but not what I was looking for in an ideal business. In reality, the hours weren't exactly flexible, instead, I had to work in the evening and on weekends.
For the past three years, I have been building my online business that doesn't involve recruiting or calling people at all. Now I can truly work whenever and wherever I want to work with only a laptop and an internet connection.
Once you get the foundation right, you will earn passive income for years to come. All it takes is good training, consistent work, and taking action!
I am now earning around $1000/month in passive income with little effort.
Join my #1 recommended training platform Wealthy Affiliate where you learn step-by-step to build a real business. It has changed my life and may change yours too.
Ready to take the leap and start a legit business that doesn't involve recruiting or selling?
Start Building A REAL Business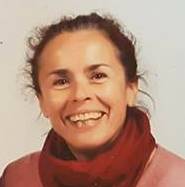 ~Anke
Connect with me on Wealthy Affiliate.
---
This post may contain affiliate links. Read more in the affiliate disclosure.
---